US Judge ruling changes flying with disability in America
Written by George Sensalis
Dismissing a lawsuit filed by a disabled woman against American Airlines, Judge Leslie E. Kobayashi has changed flying with a disability in the US forever.
In 2013, wheelchair user Theresa Purcell was flying from San Diego to Los Angeles. Once at the gate, the woman was told there was no time to arrange for a ramp to get her on the plane. As a result, Mrs. Purcell had to crawl onboard the plane and onto her seat.
In June of 2015, Mrs. Purcell filed a lawsuit against American Airlines, alleging AA violated the Air Carrier Access Act, the law protecting the rights of people with disabilities when traveling by air.
Seeking dismissal of the lawsuit, American Airlines submitted a declaration stating that "a passenger who requires special assistance during boarding must inform AA by completing the "Special Services Request" form during the on-line reservation process."
At her deposition, the disabled woman testified that "when she made her reservation, she did not check the box for a Special Services Request. She did not do so because she believed it was a waste of time."
On the day of her flight, Mrs. Purcell arrived at the airport four and a half hours before her flight. However, court records
show that "when they checked in, neither Plaintiff nor her sister informed the ticket agent that Plaintiff needing assistance during boarding."
Eventually, Mrs. Purcell informed the airline's gate agent of her needs less than half hour before boarding time.
Court records show that a ramp was available nearby the airplane, but staffs helping Mrs. Purcell repeatedly told her it was too late to move it into position for her to board the plane. Records also show the ramp visible near the aircraft was broken.
"I was utterly humiliated and felt like she was treated like an animal for having to crawl up the filthy stairway and into her seat on the airplane, not to mention the rude treatment she and others received from the gate agent," Mrs. Purcell said in her lawsuit.
Following the incident, Mrs. Purcell filed a complaint with the Aviation Consumer Protection Division of the DOT.
In a letter addressing her complaint, the DOT officer in charge said ""We regret that a ramp was not requested so Ms. Purcell would be able to board the aircraft without going up stairs, assistance should have been provided shortly thereafter. After review of the facts, American Airlines admits they were in violation of CFR 14 Part 382 for not having provided level entry boarding as requested."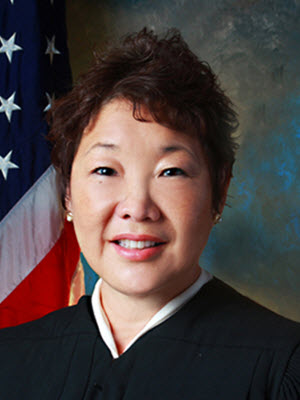 Dismissing the lawsuit, Judge Kobayashi said "The 4/30/15 Letter does admit that Defendant failed to provide the boarding assistance specified in the ACAA regulations. However, this admission is consistent with Defendant's current position that a ramp was not provided because of the timing of Plaintiff's request."
Crucially, the ruling addresses the issue of pre-notification. "The fact that a carrier may make an unsolicited offer boarding assistance, and has the duty to provide the assistance if the offer is accepted, does not necessarily mean that there is a duty to offer assistance to a passenger who does not request it. Neither § 382.95(a) nor any other provision in the ACAA regulations imposes such a duty. The ACAA regulations do require carriers to "offer preboarding to passengers with a disability," but only where they "self-identify at the gate as needing additional time or assistance to board." 
"This Court is not aware of any binding authority interpreting the ACAA regulations as imposing a duty upon carriers to offer assistance to a passenger who has not requested assistance," Judge Kobayashi said in her ruling. "This Court, therefore, concludes that the ACAA and its implementing regulations do not impose an affirmative duty on carriers to offer assistance to passengers who have disabilities but who have not requested assistance."
Dismissing Mrs. Purcell's lawsuit, Judge Leslie E. Kobayashi established new case law in the issue of pre-notification within the parameters of the ACAA.
Why this ruling matters is easily said. Non-discrimination on the ground of disability is the principle behind the absence of a pre-notification requirement.
While the principle is noble, its impact on airlines and airports is huge. Large operators assist thousands of passengers with disabilities every day. Not knowing how many requests for assistance they will have on any given day is usually cause for delays that may, in exceptional circumstances, make passengers miss their flights.
Up until today, US carriers were doing their utmost to meet passengers' requests even in such difficult operational scenario. This ruling puts the burden of proof on the passenger, who must be able to demonstrate he or she requested assistance at the time of check-in and within the acceptable timeframe for boarding.
While we expect most carriers to carry on giving good assistance, some may be enticed to test the new boundaries set by this case law. 
From the passenger's perspective, there is one very simple countermeasure: requesting assistance at the time of booking. All airlines' websites allow doing so with ease, normally requiring one or two additional clicks. And those two effortless clicks can mean a world of difference when flying with a disability.