US carriers playing dirty on air travel for disabled people
Written by Roberto Castiglioni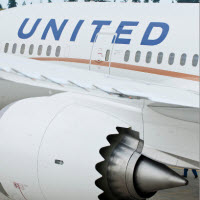 The DOT's Access Advisory Committee faces an uphill battle against US carriers who appear to be playing dirty on accessible air travel for passengers with disabilities.
Two days ago I read an interesting article on USA Today about the ongoing talks on ways to improve access to air travel between experts of the US Department of Transportation, stakeholders, and carriers.
One statement caught my attention. Airlines have resisted requiring accessible toilets on single-aisle airplanes because that means losing three to six seats or galley space. The airlines say losing three seats per flight on four flights per day would cost the industry an estimated $33 billion over the next 25 years.
That's simply not true. How do I know this? I happen to be a member of esaag, the easyjet special assistance advisory group. The group was set up in 2012 to put together disability experts and  airline management to analyze gaps and identify viable solutions.
In the past four years, we have been doing a great deal of work in many areas, on-board accessibility being one of them.
In the Spring of 2015 my friend and esteemed colleague Stefano Medaglia, an architect specializing in Universal Design, was
invited by easyjet to inspect the mock-up of SpaceFlex, a specially designed lavatory, the first fully accessible to be fitted on narrow-body planes. 
His feedback was useful to fine tune the solution which will now feature on all new easyjet planes. While reviewing these plans I was positively surprised to learn that newer planes fitted with aisle-chair (on-board wheelchairs) accessible toilets will also have three more seats.
You can now appreciate my surprise when I read the statement of the trade group Airlines for America.
Clearly, someone is playing dirty when alleging a loss of seats that is simply not true. To the contrary, Airbus A320s gain three more seats. That's equals to added revenue per flight on planes with high-density configuration.
So there you go. Unfortunately for those who are playing dirty, the cat is now out of the bag.
Mind you, my experience inside esaag goes deeper than this, and so does my gratitude towards all members of the group. I think it was a brilliant move of easyjet to help create an independent body made up of experts, top, and front-line management, and put at its helm a globally admired and respected politician like Lord David Blunkett.
Yes, we may be a bit confrontational at times, and sometimes our meetings are quite colorful, but positive results keep coming because we have found the right balance between improvements that make sense and at the same time meet the airline's targets. 
On our advice, easyjet is among the first European carriers to fit its new planes with accessible toilets. In 2014 it became the first European airline to offer on-board wheelchairs on all planes. 
A lot more is done every month to further improve access to air travel for passengers with disabilities. 
In other words, esaag is not just another advisory group on paper; it is a knowledgeable driving force that actively makes air travel accessible for most.
We often look up to America in admiration for its determination to relentlessly test the boundaries and reach new frontiers. Perhaps, this time, Uncle Sam should look across the Atlantic to find the right inspiration.