What to do when airlines damage wheelchairs
Written by Roberto Castiglioni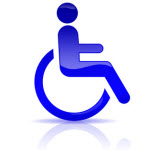 Many people with reduced mobility dread flying with their personal wheelchairs in fear the airline could break it or lose it.
"When I arrived at Luton airport, the electric wheelchair was not working. There was no offer to help," Alexandra Singer recalls. "I had to be assertive to make the point that my wheelchair is my legs."
Damaged or lost luggage is the unpleasant side of traveling; while people can easily cope going one or two days without changing their clothes, those who rely on their personal wheelchair to go about their life face a bigger test.
"When I arrived at destination on 31 July, my mobility scooter did not follow," Christine Lester told Reduced Mobility Rights. "When the scooter arrived on 2 August the isolator switch to the battery was broken off and taped to handlebars; the steering column adjustment switch was also broken off."
As if discovering your wheelchair is damaged or lost isn't bad enough, things can actually get worse. "On reporting the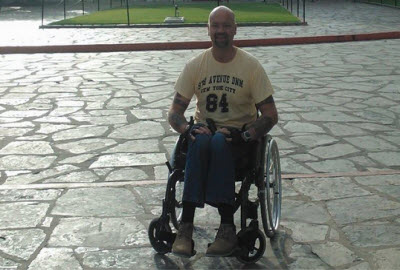 damage immediately at arrival, neither the airline nor airport staff wanted to accept responsibility or indeed offer me any help in resolving my immediate problem of safely getting to my car," Darren Smith says.
"Until getting in touch with Reduced Mobility Rights neither the airport or the airline were responding to me in any way to the point that I was convinced it was their general tactic in that eventually you lose momentum and just give up," Darren recalls.
Knowing what to do when your wheelchair is damaged by the airline or has gone missing will mitigate stress and give you immediate relief.
Passengers who travel from and to the European Union benefit from the greatest degree of assistance in the world. However, staffs aren't always up to speed, so knowing what to do and say will be of great help.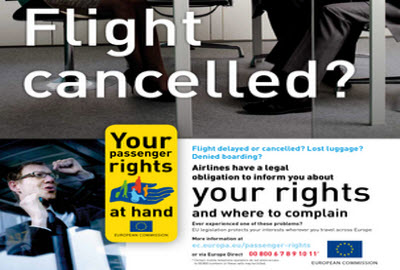 By law, all European airports must give passengers who have had their wheelchairs lost or damaged a temporary replacement. It is important to note that the replacement may not match the specs of your personal wheelchair.
These are the two steps to follow in case the airline damages your wheelchair:
1 – Ask assistance staff to help you to the Lost and Found desk. Once there fill in the P.I.R. form (Property Irregularity Report). You will need to send a copy of this form to the airline within seven calendar days from the date of the incident.
2 – Ask assistance to source a temporary replacement for you. As said before, while the airport has an obligation to give you a replacement, they are not obligated to give you the same type of wheelchair. You are entitled to keep the temporary replacement until your wheelchair is repaired or returned. Please be aware you will have to return the temporary wheelchair to the airport after yours is returned to you.
Believe it or not, it is that simple. 
Now let's see what can go wrong, mainly because staffs are poorly trained, unaware of this rule, or simply lacking empathy.
1 – Staffs take you to the airline desk. Be assertive and tell them you only wish to go to the Lost and Found desk. Do not let anyone convince you otherwise.
2 – Staffs tell you to get your own replacement and keep the receipts for a later refund. Tell them to source a temporary replacement themselves. If they insist, ask to speak to the PRM manager of the airport. Please bear in mind by law there must be a manager on duty at all times.
3 – Staffs tell you the replacement cannot be taken outside the airport. Ask to speak to the PRM manager. If you find resistance, remind them Regulation (EC)1107/2006, Annex I doesn't say that, ask to call the Police and raise public awareness via Social Media. All major airports have active twitter feeds and Facebook pages that are monitored 24/7.
We handle anywhere between two to four cases of lost or damaged wheelchairs every month. We'd like to say things are getting better, but that day has yet to come. Later this month we will renew our lobbying efforts to make sure European airports and airlines adopt a common standard to handle this type of event.
Meanwhile, you can help close the gap by knowing what to do in the event of an incident of this nature. We hope our two-step guide will help you doing so.