Meet the obstacles of flying with hidden disabilities
Written by Roberto Castiglioni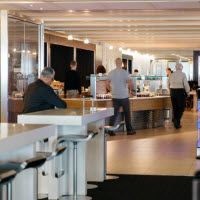 Two recent incidents, Susan Boyle's at Heathrow T5 and rapper 50 Cent at Cincinnati airport are a reminder of the obstacles people with hidden disabilities face when travelling by air.
Hidden disabilities make up for the largest percentage of people with special needs travelling by air. 
Diabetes, Alzheimer's and dementia, Autism, Post-Traumatic Stress Disorder, cognitive impairments, anxiety, epilepsy, Attention-Deficit-Disorder or Attention-Deficit/Hyperactivity Disorder, learning difficulties are just the most common.
On 25 April, Police was called to the British Airways lounge in Heathrow Terminal 5 following reports of a woman in distress.
"The incident at Heathrow occurred because of Susan's well-documented Asperger syndrome," Susan Boyle's spokesperson said. "It is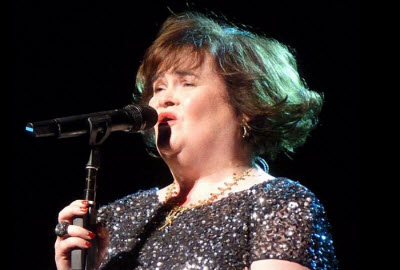 a life-long condition and one of the many characteristics is outbursts. She continues to enjoy her music career. That is very important to her and brings happiness to her life whilst trying to balance the many challenges that Asperger's brings."
The singer was diagnosed in 2013. "It's a very difficult subject to talk about because you always feel that eyes are on you, and people view you as different. I like to see myself as someone with a problem, but one I can solve. It is definitely getting better," she said.
Last weekend, rapper 50 Cent posted a video on his Instagram feed accusing a janitor at Cincinnati airport of being high while at work. 
"This new generation is crazy. It's crazy," 50 Cent says in the video showing a young man pushing a cart. "Look at him. What kind of [offensive word] do you think he took before coming to work today? He high as a [offensive word] right here in the airport. His pupils dilated and everything. ..."
The father of Andrew Farrell, the young man belittled in the video, told the media his son suffers from social anxiety disorder and hearing loss and has never taken drugs in his life.
On Tuesday, the musician issued an apology. "While the incident at the airport resulted from an unfortunate misunderstanding, please accept my sincere apologies for offending you. It was certainly not my intent to insult you and I wish you and your family well," 50 Cent said.
In 1994, 50 Cent was arrested for selling four vials of cocaine to an undercover police officer. The controversial rapper was arrested again few weeks later when police found heroin, ten ounces of crack cocaine and a starter's pistol at his home.
These two incidents share one common denominator: society's lack of understanding of hidden disabilities.
In Susan Boyle's case, calling the Police on her shows lack of disability awareness training of staff manning the British Airways lounge. 
A simple technique called "grounding" could have easily defused the situation, calming Ms Doyle down rapidly and effectively. 
In Andrew Farrell's case, the rapper's ignorance had him make a wrong assumption, a mistake that resulted in Mr Farrell being publicly mocked and belittled because of his condition.
Preventing incidents like these from happening again is quite simple. All it takes is for everyone to look inside themselves. We must remind ourselves that humanity and compassion should never be forgotten.
Airports and airlines can do their part by ensuring all customer-facing employees receive disability awareness training. Perhaps some have forgotten this is not just the right thing to do, it is compulsory under the Air Carrier Access Act and Regulation (EC) 1107/2006.