British Airways lose Paralympian Pippa Britton wheelchair
Written by George Sensalis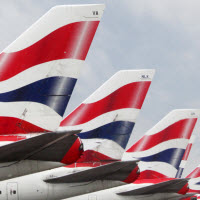 On Wednesday, double Paralympian Pippa Britton had to voice her frustration on social media after British Airways sent her wheelchair to another airport by mistake.
Arriving at London Heathrow airport, Pippa Britton was told her bespoke wheelchair was nowhere to be found.  British Airways staff told the Paralympian they were doing their "level best" to find it.
Going nowhere, she voiced her frustration on Twitter.

Within an hour, she twitted her wheelchair had been found in Switzerland, as it had been placed on board the wrong airplane.

Eventually, British Airways arranged for the wheelchair to be flown back to Heathrow, and returned to the Paralympian within few hours.
"One supervisor wouldn't go off shift until she knew I was OK, someone else tried to help when I was in tears. People can be
brilliant," Pippa said after her ordeal was over.
Pippa Britton public profile may have been a determining factor in sorting out the incident so rapidly. 
Athena Stevens' wheelchair was damaged beyond repair on October 19, 2015. After bouncing against rubber walls for months, she decided to retain a lawyer thinking this would speed things up.
Nearly six months after the incident Athena's case is still open. London City airport never gave her a replacement, breaching the rule protecting the rights of disabled people traveling by air.
"British Airways and London City airport clearly have little regard for the safety and well-being of their most vulnerable passengers," Athena Stevens told Reduced Mobility Rights. "I have a right to be mobile and a right to be safe. These two parties have violated these rights."
Reduced Mobility Rights is currently investigating another case involving British Airways. Last January, an MS sufferer who had already boarded her flight was told her wheelchair was being offloaded and she would be too if she made a fuss about it. 
BA management has yet to comment on the incident involving the MS sufferer.
"We understand and support the Civil Aviation Authority's approach to mediate complaints in a friendly fashion," Reduced Mobility Rights director Roberto Castiglioni said. "However, this string of cases tells us time for benevolence has come and gone; British Airways must make these wrongs right without delay or we suspect the CAA will flex their muscles."