Access to air travel needs radical change to meet future demand
Written by Roberto Castiglioni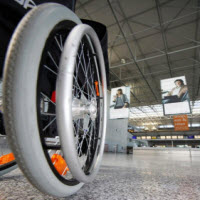 The International Air Transport Association (IATA) recently announced that global passenger traffic has risen 6.5% in 2015 compared to 2014, well above the average annual growth rate of 5.5% in the past 10 years. 
In the same timeframe, ageing population and passengers with disabilities traffic numbers are soaring, growing at double digit rates at airports across the world.
These numbers are a clear reminder of the urgent need to rethink aspects of access to air travel like airport infrastructure, staff training, technological innovation and flow management to upgrade the passenger experience while making airports enjoyable, profitable and more competitive. 
Up until today, over 65's and people with disabilities were seen as a challenge. Time has come to amend this mindset and begin to perceive this segment as an opportunity.
I think Passenger Terminal Conference 2016 was the ideal starting point for this cultural shake-up. In a few months, the Paralympic Games 2016 will put soft skills, training, innovative solutions, policy and compliance to test. 
Understanding the value of training and thinking out of the box to anticipate future needs are the ingredients of winning business
propositions. 
Innovation is essential to reshaping the way airlines and airports assist passengers with disabilities and over 65's. For example, it's no mystery that current operational frameworks are, in areas like one-to-one wheelchair assistance, already stretched beyond capacity. 
It will soon become unsustainable to meet future demand if access to air travel as a whole is not radically reshaped. 
However, this outlook should not be seen as an obstacle, but rather the incentive to re-invent airports, innovate training protocols, and implement high-tech solutions that allow most passengers to remain independent throughout the journey, whilst those needing greater care can be best looked after by dedicated staff.
Innovation in the boarding and deplaning process for passengers with severe mobility restrictions is crucial to improving the safety of staff and passengers alike. 
At a time when healthcare professionals are asked to avoid manual lifting wherever possible, assistance agents at airports across the world manually lift passengers with reduced mobility, exposing everyone to unnecessary physical risks, not to mention situations lacking basic human dignity.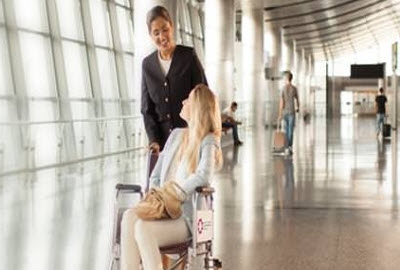 Airports and airlines need to be ready to meet the ever-evolving needs of the traveling public. Conditions like Alzheimer's and dementia affect forty-four million people already and, according to Alzheimer's Disease International, the figure will increase to 135 million by 2050. 
We must foresee a world where cognitive impairments are an integral part of the human landscape, and embed this factor in the way airports are designed and staff trained.
Blending newly acquired knowledge with the existing cultural, social, and business framework will help airports meet the goal of delivering customer service excellence while making airports enjoyable, more profitable and further competitive.
I am confident this year's session of the Ageing Population and PRM track at Passenger Terminal Conference in Cologne has proven helpful to guide operators from across the world to fully understand and embrace the opportunity this ever growing segment of passengers represent, and how meeting their needs translates into making everyone's journey better.
About the Author
Roberto Castiglioni chaired the Ageing Population and Passengers with Reduced Mobility track and Panel discussion at Passenger Terminal Conference 2016. Roberto is a leading expert in access to air travel. He chairs the Airport Experience working group of ESAAG and is a member of the Access to Air Travel Advisory Group of the UK Civil Aviation Authority.