Disabled passengers complaints rise 40 percent year on year in UK
Written by George Sensalis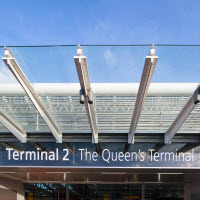 Data released by the UK CAA shows complaints filed against airlines and airports by disabled air travellers have risen by 40 percent between 2014 and 2015.
The UK Civil Aviation Authority is the national enforcer for Regulation (EC) 1107/2006, the European rule protecting the rights of disabled people travelling by air.
The CAA is also the national complaint handling body for England, Scotland, and Wales. Data released by the regulator reflects the number of complaints filed directly with the CAA by disabled passengers. There were 258 complaints lodged in 2015, up from 157 in 2014.  
Passengers who wish to complain should always approach the airline or airport first. If dissatisfied with the reply, they should then escalate their complaint to the UK Civil Aviation Authority.
"These numbers are the tip of the iceberg," Reduced Mobility Rights director Roberto Castiglioni said. "All UK airports and airlines
combined receive well in excess of 250 complaints per month, not counting those passengers who just shrug off the bad experience and move on without lodging a complaint."
Unlike in the United States, where airlines are under the obligation to file all disability-related complaints with the Department of Transportation, European airlines and airports are not required to share disability-related complaints with the National Enforcement Body.
"Creating a central record of disability-related complaints is essential to identify patterns and tackle poor service," Castiglioni said. "Having to rely on partial data or individual complaints that get broadcast by mainstream media is simply not enough to help the air travel industry change for the better."
Critics think the troubling rise in disability-related complaints filed against airports and airlines in the UK may come down to laissez-faire. 
"It is no mystery the UK CAA privilege dialogue with industry," Castiglioni said. "But numbers show airports and airlines must tackle issues and meet their obligations towards disabled people or mounting calls for enforcement will make benevolence a thing of the past."