CAA vetting Athena Stevens complaint against British Airways
Written by George Sensalis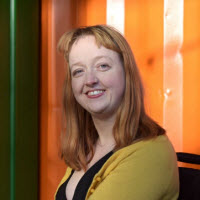 The UK Civil Aviation Authority is formally vetting the complaint filed by disabled entrepreneur Athena Stevens against British Airways and London City Airport.
Last October 19th, Ms Stevens was removed from a British Airways flight she had already boarded after ground staffs were unable to load her electric wheelchair in the cargo hold of the plane.
The wheelchair was seriously damaged during the botched attempt to put it on the plane. Ms Stevens has been without her wheelchair for over 100 days.
British Airways and London City airport deny liability and instructed their respective legal teams to handle the case. 
"We are working with the customer and London City Airport to resolve the issue," A spokesperson for British Airways told Reduced Mobility Rights. "However, as the matter is now in the hands of lawyers it would be inappropriate for us to comment further at this stage."
City airport issued a matching statement. "The airport is working with the passenger and British Airways to resolve this matter," A London City Airport spokesperson said. "The situation is being dealt with by lawyers and we are therefore unable to provide further comment."
On Thursday, the UK Civil Aviation Authority issued the following statement. "European regulations make it clear people with a disability or reduced mobility are legally entitled to receive special assistance both at airports and on board aircraft when travelling by air," a CAA spokesperson said. "The CAA actively promotes these rights providing clear advice on our website and via social media to ensure disabled passengers are aware of their rights."
The spokesperson confirmed the CAA complaint team is currently vetting Athena Stevens' complaint. "All complaints we receive are
thoroughly reviewed, and we will ask for information and evidence from the passenger, airline and airport, in respect of any incident," the spokesperson added. "Where we find there is a shortcoming in the service provided, we will work with the airport and or airline to make sure improvements are made."
According to European law, British Airways should have given Athena Stevens compensation for being removed from the flight. She should have also been offered an alternative flight operated by an airplane that could carry her mobility device. Instead, Ms Stevens had to wait over three months to receive a refund of her tickets. 
London City Airport should have arranged a temporary replacement of Ms Stevens wheelchair while British Airways carried out repairs on her mobility device. Over 100 days on, Athena Stevens is still without a replacement, let alone having her IBot repaired. 
"We understand and support the CAA's approach to resolving incidents in a friendly manner," Reduced Mobility Rights director Roberto Castiglioni said. "But in Athena's case the time for benevolence has come and gone; British Airways and London City airport must make this wrong right without further delay or we suspect the CAA will flex their muscles."