Alarming data from US Air Travel Consumer Report
Written by Roberto Castiglioni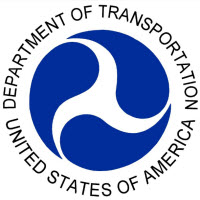 The Air Travel Consumer Report of the US DOT for September 2015 shows the sharpest rise ever in disability related complaints, 115 vs 60 of September 2014.
The Air Travel Consumer Report only logs complaints filed with the Aviation Consumer Protection Division of the US Department of Transportation (DOT). 
Complaints filed directly with the DOT are just the tip of the iceberg. According to US based National Disability Rights Network airlines received in excess of 27.000 disability related complaints in 2014 alone.
On average, airlines operating flights to, from and within the United States receive over 2.000 disability related complaints each month. Most complaints are handled and resolved by Complaint Resolution Officials (CROs) as soon as they are raised.
In September 2015, Hawaiian was the worst offender with seven complaints on 781.994 enplaned passengers, followed by Frontier Airlines with eight complaints on of a total of 1.104.931 enplaned passengers.  Spirit Airlines received three complaints on 1.418.068 enplanements while JetBlue Airways received two on 2.633.645 enplanements.
The largest US low cost carrier Southwest Airlines was among the best performers with only eight complaints on 11.612.332 enplaned passengers, once again showing that the low cost model based on tight turnarounds doesn't affect quality of service if the handling process is right. 
Among US legacy carriers, United Airlines was the worst offender with 23 complaints on 5.878.639 enplaned passengers, followed by American with 18 complaints on 9.788.483 enplaned passengers, and Delta Air Lines with 11 complaints on 9.583.540 enplaned passengers.
Alaska Airlines (1.813.360 enplanements) and Virgin America (558.549) did not receive any disability related complaints in September 2015.
The report does not provide enplanement numbers for foreign carriers. In September 2015, Air France was the worst offender among foreign airlines with five complaints, followed by British Airways with three and Emirates Airlines with two.
A consolidated pattern of disability related complaints often has serious consequences for the offending carrier. In an enforcement case, the US Department of Transportation may issue fines up to US $27,500 per violation.
In November 2013 The DOT fined Virgin America $150.000 for making safety videos non accessible to deaf passengers and US Airways $1.2 Million for failing to provide adequate wheelchair assistance to passengers with disabilities in Philadelphia and Charlotte, North Carolina.