UK CAA improve access to information for disabled passengers
Written by George Sensalis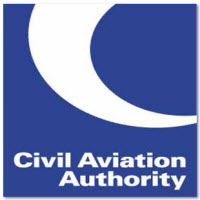 Getting information on accessibility and services available to disabled people at the airport and on planes is the milestone of access to air travel.
Even though information is out there, sometime it is not immediately at reach, especially for those who are not internet savvy.
The UK Civil Aviation Authority have taken steps to improve access to information for disabled people. Last Tuesday the CAA published their special assistance web directory (link opens a new window) 
The page lists direct links to information on features and services for disabled passengers at all UK airports and most airlines operating flights to and from the UK.
"It is pleasing to note the quality and accessibility of special assistance information is now much better for all UK airports and UK and international airlines," Matthew Buffey, Head of Consumer Enforcement at the CAA, said. "We hope our new directory compliments the changes already made, and means passengers can easily compare the special assistance services at different airports and on different airlines, and make more informed decisions about where they would like to fly from and who they would like to fly with."
Essential guidance like access to airlines and airports helpline numbers to pre-arrange assistance or description of services available to disabled people makes air travel more accessible for everyone.
"The CAA's initiative sets a new benchmark in the role National Enforcement Bodies can play to support and promote access to air travel and we hope it will soon be followed by other European NEBs," Roberto Castiglioni, Reduced Mobility Rights Director said.