Essential information for wheelchair users returning from Egypt
Written by Roberto Castiglioni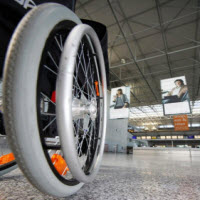 The downing of Metrojet flight 9268 on 31 October resulted on the UK Government imposing restrictions on checked luggage and wheelchairs.
According to the new rules in place with all UK airlines operating scheduled and chartered flights from Sharm el Sheikh, passengers are allowed to travel with carry-on luggage limited to essential items only. Checked luggage must be left behind at the airport and will be returned to passengers within a fortnight.
Russian airlines operating rescue flights from Egypt are now applying the same rule. Other European airlines are also imposing restrictions on checked luggage. 
"Because of security reasons for cargo and baggage transportation out of Egypt no check-in baggage is allowed for flights from Cairo (CAI). Flight KL554 CAI-AMS will operate without any check-in baggage. If you have booked a flight to, from or via Cairo (CAI) on Thursday 05 November up to and including Saturday 07 November 2015," Dutch flag carrier KLM posted on its website.
The decision to carry checked luggage separately was taken after Western Intelligence services concluded flight 9268 may have been brought down by an explosive device hidden in the cargo hold. All 224 people on board died in the accident. 
The rule also applies to all type of mobility devices used by people with reduced mobility. Airlines are scrambling to arrange for temporary loans of wheelchairs. However, given the confusion of the moment, passengers should make note of their rights in this situation.
The rights of passengers travelling to Europe on European carriers are protected by Regulation (ec) 1107/2006.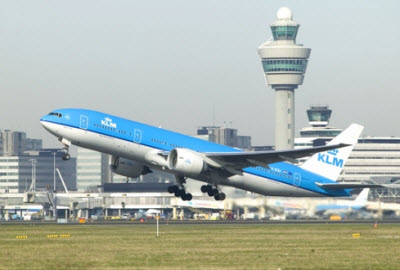 with concern to temporary replacement of mobility aids, the rule states that airports must arrange for "temporary replacement of damaged or lost mobility equipment, albeit not necessarily on a like‐for‐like basis."
Responsibility for replacement falls on the airport managing body. Upon arriving at destination, passengers who are not immediately given a temporary replacement by the airline must ask their helpers to direct them to the nearest PRM meeting point. There they shall ask about a temporary replacement. 
Airports must make a replacement available, albeit not on like for like basis. Passengers who do not receive assistance in this fashion should immediately lodge a complaint with the UK Civil Aviation Authority in the UK, or the National Enforcement Body of the EU Country where the airport is located.
It must be noted that airports are not under the legal obligation to provide a like-for-like replacement. Passengers who had to leave bespoke wheelchairs behind and their needs are not met by the available replacement should make their situation known to the airport managing body so that, where possible, a more suitable temporary replacement can be arranged.