Bassaka Air charge disabled woman USD240 for Ambulift
Written by Roberto Castiglioni
Cambodian airline Bassaka Air and Siem Raep airport have been accused of discriminating against disabled people after charging a disabled woman USD240 for providing an ambulift.
The Cambodian Disability Action Council (DAC) is conducting an investigation into Bassaka Air and the Cambodian Airport Management Service Ltd who charged a disabled passenger USD 240 for providing Ambulift service at Siem Reap International airport.
The scope of the investigation is to determine whether the charge is to be seen as discriminatory under Cambodian equality law. "There are obligations to make things accessible to people with disabilities," DAC director Makara Chan Em said.
On September 19, Sudanese wheelchair user Rahma El Siddig Gasm Elbari Mustafa arrived at Siem Reap airport to board her flight to Phnom Penh. But upon checking in,  Rahma was told she would have to pay USD240 for the Ambulift service to board her flight. 
Ambulifts are bespoke high loaders commonly used at airports across the world to help people with severe mobility impairments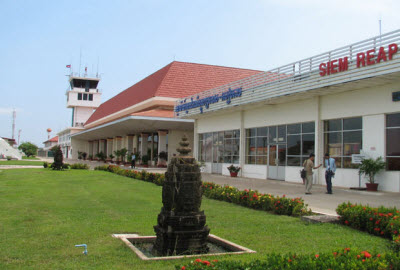 board planes. The service is usually free.
The woman's friends offer to help carry her into the plane was declined by the airline's dispatcher for security reasons. Left with no options, Rahma paid the hefty charge to get on the plane.
In a note to The Cambodian Disability Action Council (DAC) Bassaka Air blame the airport for asking for payment for providing Ambulift service.
"CAMS' policy at Siem Reap Airport is to not charge airlines for ambulift service," CAMS spokesperson Norinda Khek told Khmer Times. "Bassaka Air and CAMS will reinforce information at Siem Reap Airport on the non-charge policy for the use of ambulift for passengers with reduced mobility."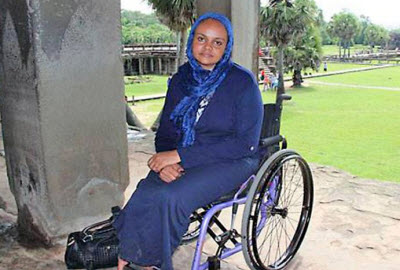 Cambodia Airport Management Service Company (CAMS) is a joint venture of France's Vinci Group and Malaysia's Muhibbah Airport Services (Labuan) Ltd.
In its conditions for carriage, Bassaka Air requires people with a disability to pre-notify of their needs at the time of booking. If pre-notification is missing, the airline pledge to "use reasonable efforts to accommodate your special needs."
But in the fine prints, Bassaka Air say "Subject to any applicable laws, we may, at our discretion, levy a charge for the provision of these services [for disabled passengers]." However, this rule does not apply to passengers with a disability travelling to or from the United States or to or from Europe.
The Cambodia Disabled People's Organization is seeking disciplinary action against CAMS and Bassaka Air.  "We are not happy that disabled people are forced to pay extra," CDPO director Ngin Saorath said. "We believe that if there is no action from the government the reputation of the government will suffer."