Qantas pledge to meet disabled campaigner needs
Written by Roberto Castiglioni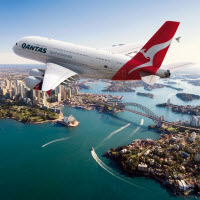 Australian flag carrier Qantas issued a note on Monday pledging to meet the needs of disabled campaigner Kim Jago.
 "My condition is deteriorating, I don't know how long I'm going to be here for and I'm trying the very best to fulfil a few of my bucket list dreams and this was one of them, going on the Queen Elizabeth," Australian Kim Jago said in an interview with ABC News. "Unfortunately the Queen Elizabeth doesn't return and I have no choice but to fly home [from Hong Kong]."
Kim contacted Qantas after booking a flight from Hong Kong to Melbourne but was told hoists are not available at Hong Kong airport.
Medical grade hoists are used at airports across the world. Products like Australian made Eagle Hoist improve and dignify the boarding and deplaning process of people with disabilities while meeting Health and Safety rules for staff and members of the public.
"Embarkation and disembarkation of the PRMs (Passengers with Reduced Mobility) is part of the airlines' ground operation activities," a Hong Kong airport spokesperson said. "The lifting device for transferring immobile passengers between the aircraft aisle chair to the seat is therefore under the responsibility of the airlines."
"Every year Qantas carries more than 16,000 customers who require specific assistance across our regional, domestic and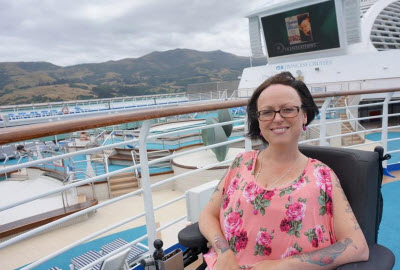 international networks," a Qantas spokesperson told Reduced Mobility Rights on Monday. "At our international airports, we use a third party ground handling agents to manage/oversee the boarding disembarkation process. Each company trains their staff and develops their own processes and methods to ensure the needs of customers who require assistance are met."
The vast majority of airlines directly contract service providers at airports outside Europe. In Europe special assistance falls under the responsibility of airports who provide the service to airlines.
"We will be talking to our ground handling companies and airports to investigate whether an Eagle Lift can be procured for Qantas' use at our overseas ports as international airlines are able to access Qantas' equipment at airports in Australia," the Qantas spokesperson added. "We will continue to work with Ms Jago to ensure we make her trip next year as comfortable as possible."