Sharp rise of disability related complaints in US air travel
Written by George Sensalis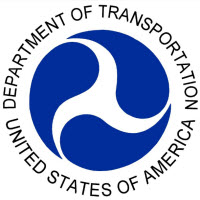 This month's Air Travel Consumer Report of the US Department of Transportation shows disability complaints are up 30% in July 2015 compared to the year before.
The Air Travel Consumer Report does not log complaints filed with airlines directly but only those filed with the Aviation Consumer Protection Division of the US Department of Transportation (DOT).
Passengers with a disability filed a total of 97 complaints in July 2015, up from 70 in the same period of the year before.
Among US legacy carriers American Airlines received 20 complaints, United Airlines 15, US Airways 11 and Delta Air Lines 10.
Spirit Airlines tops the list of US low cost carriers with six complaints, followed by Southwest with five and Allegiant Air with three.
Air Canada tops the list of foreign carriers with five complaints, followed by KLM Royal Dutch Airlines with two and Aer Lingus, Aeromexico, British Airways, Lufthansa, Norwegian and Turkish Airlines with one complaint each. 
Disability related complaints can have serious consequences for the offending carrier. In an enforcement case, the US Department of Transportation may issue fines up to US $27,500 per violation.
In November 2013 The DOT fined Virgin America $150.000 for making safety videos non accessible to deaf passengers and US Airways $1.2 Million for failing to provide adequate wheelchair assistance to passengers with disabilities in Philadelphia and Charlotte, North Carolina.  
Air Travel Consumer Report September 2015 (link opens a new window)