Palma de Mallorca airport admit to not assisting British child with autism
Written by Roberto Castiglioni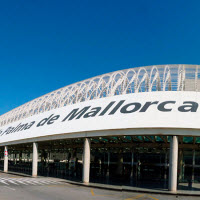 Palma de Mallorca airport services issued an apology after a nine year old British child with autism was denied pre-booked assistance.
Last June 30th Miles Heathcote and his family reported at the special assistance desk at Palma airport to catch their flight to Newcastle.
Large, crowded airports and long queues can be challenging environments for people with autism. On board the aircraft, factors such as cabin pressurization, a crowded cabin, and seat belts may also trigger unexpected behaviours.
Fully aware of these challenges, Miles' mother Claire had booked special assistance for him at the time of booking their holiday.
"We presented ourselves at the Special Assistance bag drop where a lady shouted that if we did not have a wheelchair we had to go and wait in the normal line," Miles mother Claire said. "We explained the situation but she just became increasingly rude and abusive, shouting louder and louder that if we had no wheelchair we could have no help.  It was very distressing."
Claire and her family tried to mitigate the situation by making their own way to passport control. "When it came to passport control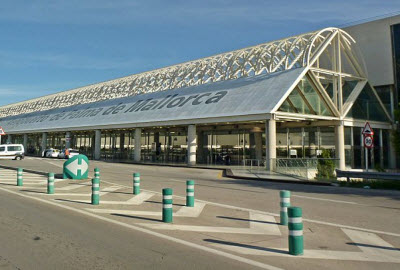 we went to the Special Assistance line again," Claire recalled. "The man at the desk was rude and said again that no wheelchair meant no help."
Claire contacted Reduced Mobility Rights to get help filing a formal complaint for the incident. The complaint was referred to Spain's National Enforcement Body AESA (Agencia Estatal de Seguridad Aerea – Spanish Aviation Safety and Security Agency) on July 27th.
Confirming receipt of the complaint, AESA confirmed opening a formal investigation into Miles' incident.  
Disabled people who wish to complaint about assistance given by Spanish airports may use the dedicated page of AESA's website where they can find instructions and forms to lodge their complaints. Click here to visit AESA's complaint page in English (link opens a new window)
In a letter to the family dated July 31st, Palma de Mallorca management apologised for the bad service Miles received.  The letter says there were serious mistakes in all the way from check in to boarding area by different agents.
European law makes it mandatory for airports and airlines to give disabled people assistance as required by their condition. 
"[This incident involving a child with autism] is quite simply unacceptable," Claire said. "You cannot treat families with disabilities in this way."