Lufthansa useful FAQ on travelling with children
Written by George Sensalis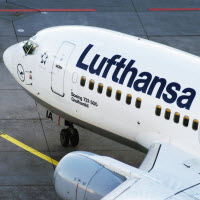 Germany's flagship airline Lufthansa has published a useful FAQ to help parents traveling with infants and children make the most of their flights. The helpful guide even includes information about baby food, designated areas for breastfeeding mothers and families with lap children, and offers tips for traveling with kids on long-haul flights.
Is there a special check-in area for families?
Yes, Lufthansa provides separate check-in areas for families in Frankfurt and Munich. Children and their parents can see from a fair distance away where they get their boarding cards and can check in their luggage: a tall arch with Lu and Cosmo, the two Lufthansa mascots, invites children to participate in the check-in procedure. At the desks, Lufthansa staff members take their luggage and hand out the boarding cards. They also have a boarding card ready for teddies, dolls and other cuddly toys. Customers are also given the "Family Navigator" pamphlet containing useful tips about where to find play areas, baby changing rooms, children's restaurants, pharmacies or the nearest viewing terrace.
Do buggies, prams, car seats and travel cots travel free of charge?
Families can take one of the following three items of luggage for free: buggy, pram or car seat.
Can parents keep the buggy/pram with them until they get on the plane?
Yes, they can. At most airports, such as Frankfurt Airport or Munich Airport, prams and buggies do not have to be checked in, but can be used right up to the aircraft door. Our staff will take them just before boarding and return them to passengers again after landing. Furthermore, at many airports there are buggies that can be borrowed free of charge.
How does boarding work for families?
At Lufthansa, families with young children always get on the plane before all the other passengers, thanks to pre-boarding. The same applies to passengers with limited mobility and those with disabilities.
Do you have baby food on board – does it have to be ordered in advance?
Lufthansa offers a selection of meals suitable for children (from 2 years). They should be ordered separately when booking. Children's meals can be ordered for all Lufthansa long-haul flights and various European flights at no extra cost when the flight is booked. After that, the tasty children's menus can also be ordered up to 24 hours before departure, either online or by calling the Lufthansa Service Center on +49 (0)69 86 799 799. If special food is required for dietary or religious reasons, there is a full selection of 17 different special meals to choose from. Food for babies and infants – such as food in jars, sausages and soup – are available from Lufthansa on board without ordering in advance, as long as stocks last. Particular attention is paid to healthy eating in children's menus, so only honey is used to sweeten desserts, for instance. Children's meals are also designed especially to appeal to kids – currently on selected European and all long-haul flights colourful menus by star chef, Sybille Schönberger are available for the delectation of the small passengers.
Do you have nappies on board?
Yes, these are available from the crew on most flights, but we also recommend bringing your own with you.
Is there somewhere to change a nappy in the toilets?
Yes, there is. There are nappy changing facilities on all aircraft (short and long haul). Plus, all long-haul aircraft have special baby cots (cradles) for the youngest passengers to sleep in. As space is limited, these have to be reserved in advance. The service is free of charge.
Do you have toys for babies and young children?
Yes, there are plenty of toys that have been developed and manufactured especially for Lufthansa. The items are based on the age of the children and are designedin the "Lu and Cosmo" look, of two young cranes. Lu is the older one and already knows a lot (and can explain a lot), whereas Cosmo hasn't even fully emerged from his eggshell yet and often needs some help from his big friend Lu.
How many infants under two years of age do you take on board?
One infant under two per person; if there are two infants (e.g. twins), then the booking is made for one infant and one child.
The maximum number of infants depends on the aircraft type (e.g. on board the Airbus A380: 25).
The number of infants is limited to one per row, apart from the rows with cradles.
From what age do parents have to buy a ticket for the child? What discounts are there for children then?
Up to the age of two, infants pay ten per cent of the parent's fare, if they travel with a parent and have no seat of their own. Otherwise, the children's fare is 25–33% of the parent's fare, apart from special offers, which sometimes have no children's fares.
In addition Lufthansa and Miles & More also run a free club called JetFriends for children and teenagers. The club provides a look into the world of aviation and behind the scenes at Lufthansa, as well as plenty of competitions. It is open to all children and young persons from 2 to 17 years of age. JetFriends members automatically take part in the Miles & More frequent flyer programme and collect premium miles and status miles. The miles do not expire for as long as children are a member of the JetFriends club. Alongside their own club card, members receive 2,000 premium miles as a welcome present when they register.
What is the question that young parents most often ask your service team?
Our colleagues on board often get asked about baby food or warming up a baby's bottle. And for something to chew or drink to relieve pressure on the ears – we always have something suitable on board, of course. Tip: Check in early or reserve a seat in advance so that even bigger families can sit together.
More than 80,000 children fly alone with Lufthansa every year. They are cared for by the Lufthansa customer care service, which ensures that children and their relatives are well taken care of before take-off, during the flight and after landing.
What is important to bear in mind when children travel unaccompanied?
Lufthansa has many years of experience supervising unaccompanied children. More than 80,000 children fly alone with Lufthansa every year. They are cared for by the Lufthansa customer care service, which ensures that children and their relatives are well taken care of before take-off, during the flight and after landing.
Children between the age of 5 and 11 may only fly alone if they use the Lufthansa customer care service or when travelling with another person aged at least 12 years old. At the request of the parents, unaccompanied minors between 12 up to 17 years old can also be cared for by this service.
It is best for parents to specify when booking the flight that their child will be travelling alone. The young passengers will then receive the small yellow Lufthansa shoulder bag from the travel agent or at the airport. It is best for the child to carry this bag visibly throughout the entire journey. The bag contains all the necessary travel documents: Flight ticket or print-out of the etix® reservation, the completed care form*, the valid passport/child ID*, visa for the target destination**, confirmation of travel insurance**, allergy notifications***, receipt for the payment of the care fee (if applicable), letter of consent from the child's guardians that the child may travel alone**. Country-specific requirements for unaccompanied minors can be found at www.LH.com.
* Definitely required
** Depending on the destination country
*** Recommended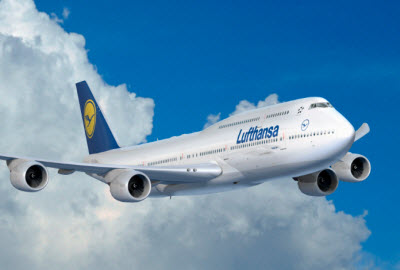 A care fee for the supervision of unaccompanied minors applies for each leg of the journey in addition to the cost of the flight: EUR 40 for routes within Germany or Europe and EUR 80 for long-haul routes.
The carry-on luggage of unaccompanied minors may be the same size as that of adults. The child should be able to carry it on its own, however. It should contain any medication that needs to be taken during the flight or at the destination, warm clothing and a small amount of spending money, of course. The same standard limits for checked luggage apply for children.
How attractive are families as customers?
The average yield for families is lower than for business travellers. However, as a large customer segment, families are also interesting for volume reasons. The brand and the travel experience are important for families (reliability), while children and teenagers are relevant as future customers. Furthermore, families mostly book further in advance, which is important for an airline in terms of its base load factor.
Where can I find more information about travelling with children?
Lufthansa has put together plenty of useful tips and tricks for flying with children at LH.com/Familie. The page also has links to the new Lufthansa children's apps "Take-Off" and "Super JetFriends" as well as the JetFriends website.
In the UK, Sainsbury's Bank published a useful guide to flying with children. The Sainsbury's Bank guide can be downloaded clicking here.