Hong Kong Government in major disability discrimination blunder
Written by George Sensalis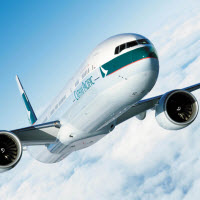 Last June 17 the Hong Kong Government took a discriminatory stance on access to air travel for disabled people.
A statement by the Hong Kong Secretary for Transport and Housing Anthony Cheung to the Legislative Council of June 17th puts the Special Administrative Region of the People's Republic of China in collision course with European and US legislations on the rights of people with disabilities traveling by air.
Replying to a question of the member of the Hong Kong Legislative Council Hon Dr Kenneth Chan concerning an alleged case of discrimination against a disabled person, the Secretary for Transport and Housing made a concerning statement.
In his statement, Professor Anthony Cheung said Hong Kong Civil Aviation Department requirements of registering for and holding an Air Operator's Certificate state "airlines should ensure that the maximum number of passengers with disabilities on the aircraft must not exceed the total number of floor level exits at the main deck."
Under such discriminatory rule, an Airbus A320 operator could not accept more than four disabled people per flight. Some airlines like
Jetstar and Air Asia still apply restrictions on the maximum number of passengers with severe reduced mobility. 
The Hong Kong Government takes discrimination against people with disabilities to a whole new level by setting the most restrictive limit in access to air travel for people with special needs regardless of the nature of their disability.
The American Air Carrier Access Act states airlines must not set any limit on the number of people with disabilities allowed to board a flight. The only restriction in the ACAA forbids passengers with special needs to sit in emergency exit seats. 
European legislation does not set any limit except for a ban on allocation of emergency exit seats. Official EU guidelines state the total number of special categories of passengers should not exceed the number of able bodied passengers.
"We strongly hope this is not the spirit of the law but rather a blunder that will be promptly amended," Reduced Mobility Rights founder Roberto Castiglioni said. "We will soon write to the Hong Kong Secretary for Transport and Housing to ensure this is the case."