UK CAA research finds most disabled people satisfied with airport assistance
Written by George Sensalis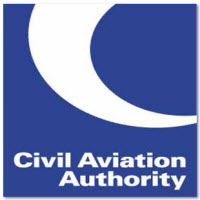 About 80% of people with a disability travelling by air are satisfied with the quality of assistance airports and airlines give, a UK CAA research finds.
The Civil Aviation Authority conducted the research between November 2014 and January 2015 in London, Manchester, and Bristol. Data was gathered during six group discussions, eight face-to-face interviews with disabled passengers and through the online and telephone survey of 3,000 consumers across the UK.
The research found that fewer than 40% of people with disability or health-related air travel access issues are recent flyers. 39% flew in the last year, 50% flew less recently and 10% have never flown.
Access is a barrier mentioned by those who identified themselves as having a disability or health condition that makes accessing airports or flying difficult. 
When asked whether access issues were a reason for not flying within the last 12 months, 42% of those with restrictions due to a physical disability and 35% of those with restrictions due to a non-physical condition stated that they were.
Roughly 80% of disabled people who used assistance during their most recent journey are satisfied with the experience. All aspects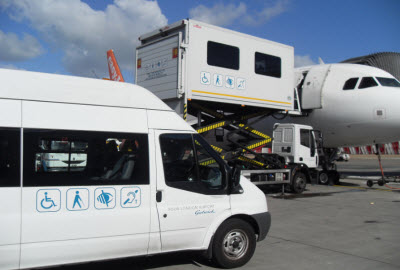 measured received an average satisfaction score of more than 4 out of 5, with the highest ratings overall received for UK airports. 
The research revealed that accessibility issues are not just about airports. For example, passengers with special needs and older travellers find the process of booking online confusing and stressful. 
Participants of these groups said they were anxious about "getting something wrong" and being liable for hefty fees to put this right. Offline booking sources were much less used overall, but they were important to package holiday buyers, those aged over 65, and passengers with a disability.
The research highlighted that people with mental health conditions and cognitive disabilities face many access issues when travelling by air. These include anxiety in crowds or during long waits; strong preferences about where to sit on board and who they sit next to; interactions with other people that seem rude but are symptomatic of their condition.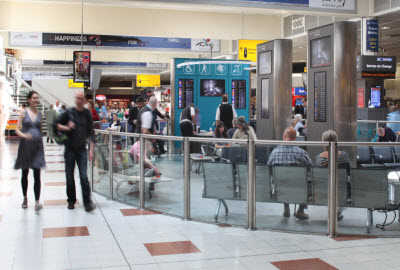 They may also find it difficult to process and remember information, become disoriented or have other additional conditions that make navigating airports difficult.
Participants with health-related access restrictions find airlines' policies and health-related access restrictions have a substantial bearing on their satisfaction with their experience.
The research uncovered variations in the nature of assistance provided between different airports, with some airports providing wheelchair assistance at or before check-in and other airports requiring people who rarely use a wheelchair to navigate check-in and security procedures before accessing wheelchair or buggy assistance. 
On the point of arrival some airports provided assistance at baggage reclaim while others did not. This can cause gaps in assistance that can be problematic for passengers retrieving luggage on arrival, negotiating security procedures and accessing onward transport.
Waiting for wheelchair assistance to arrive both in the airport and in the plane on arrival is considered acceptable where passengers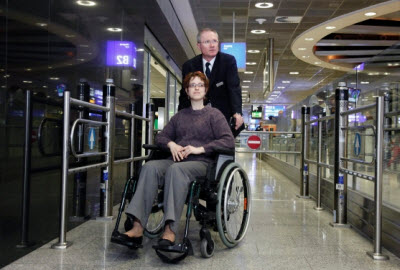 are free to wait wherever they like in the airport before flying, less so in airports that require passengers to wait in a specific area or when passengers are kept waiting for long periods on the plane having arrived at their destination.
Passengers using wheelchairs feel uncomfortable being asked to stand up at security checkpoints as they are at risk of falling even where they can technically stand up. Participants suggested a private area should be provided for this purpose. 
It was also noted that passengers with mobility restrictions may find problematic removing and replacing shoes, belts and other items of clothing, and are not always assisted to do this. Passengers may need help replacing items in their luggage if removed for screening and they are not always assisted to do this.
Participants also mentioned the need for better information on transport to/from airports and parking options at airports; distances and procedures inside airports; baggage allowances and hand luggage restrictions; assistance options at airports and on-board; On-board aspects such as food, legroom, entertainment.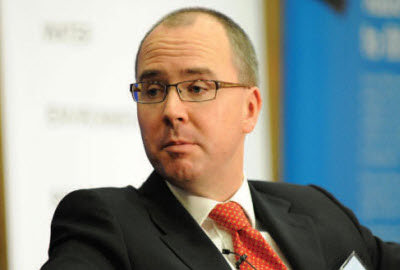 "Where people with reduced mobility request special assistance in advance, they are often very satisfied with the service they get at airports and on board airlines and some, who fly multiple times a year, are clearly confident flyers," Iain Osborne, Group Director for Regulatory Policy at the CAA, said. "However there is a significant number of other disabled passengers, who have low expectations about air travel, and fear things will go wrong and the evidence shows this group are infrequent or non-flyers."
Osborne highlighted one of the biggest barriers to flying is a lack of understanding and information about the level of assistance airports and airlines have to give disabled passengers.     
"Our role as a consumer champion is to make sure everyone has fair access to air travel and the opportunity to have an enjoyable experience and we will be doing further work with industry to make this happen by promoting special assistance and improving consistency of the service available," he said.