Air Europa fined for charging disabled booking assistance
Written by Roberto Castiglioni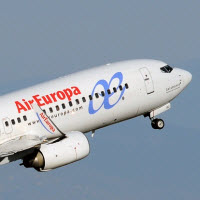 Spain third largest airline Air Europa was fined Euro 4.500 for charging disabled people booking special assistance via phone.
European law protecting the rights of people with disabilities traveling by air states airports and airlines must give free assistance at all times. Assistance services airports give disabled people are paid for by the airport tax charged to all departing passengers.
Last year, Spain's National Enforcement Body AESA (Agencia Estatal de Seguridad Aerea – Spanish Aviation Safety and Security Agency) found Air Europa required disabled people in need to book airport assistance to call a phone number charged at standard rates.
Ruling the airline breached (ec) 1107/2006, AESA fined Air Europa Euro 4.500 (GBP 3200, USD 5000). 
The Spanish carrier appealed the fine after switching its special assistance line to a free phone number. Last week, Spanish High Court judge Manuel Ponte upheld AESA's ruling and fine against Air Europa stating that the original phone line was not free, thus breached EU Regulation.
First of its kind in Europe, the Spanish High Court ruling is likely to send shockwaves across the airline industry. To date, most airlines operating in Europe do not offer free phone numbers to passengers in need of booking disability assistance.