Happy Flow technology promises seamless airport experience for all
Written by George Sensalis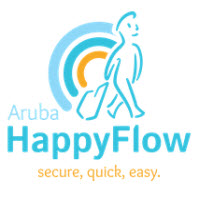 Imagine an airport journey where your face is all you need from check-in to boarding.The Happy Flow™ project promises to deliver this and more.
Emotions tend to run very high at airports. Queues and bottlenecks are seen as unnecessary stress points that make life harder than it should be. 
Airport operators deal on daily basis with passengers abusing assistance services for people with disabilities as mean to cut queues and get faster through the airport. 
Vision-Box® cutting edge technology promises to lend both hands to make the airport journey as quick and seamless as possible, thus improving the experience for all passengers.
The name of the project says it all. Happy Flow™, the first 100 per cent self-service way to cross the airport from curb side to boarding the plane was launched earlier at Aruba's Queen Beatrix International Airport.
Replacing outdated clearance procedures traditionally performed by border and airport agents, face biometric authentication at self-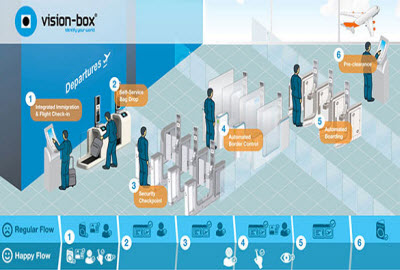 service touch-points is the main identification token throughout the passenger journey: no waiting in lines, no burdensome identity verification processes, promising a secure, quick, easy and happy journey all the way to boarding.
Thanks to Vision-Box® technology the Happy Flow™ framework delivers a ground breaking orchestration engine focused on optimization of all passenger handling operations directing flow management, thus combining all the complex, security-critical Border Control and Common Use solutions into a comprehensive set of intelligent layers, where data can be shared among the different stakeholders in a privacy responsible manner.
"As the Happy Island's National airport, we are proud to introduce Aruba Happy Flow," Aruba Airport CEO James Fazio said. "This project further demonstrates our commitment to improving the passenger experience, and introducing new and innovative technology solutions in order to meet our future growth in passenger traffic and maintain the highest levels of safety and security."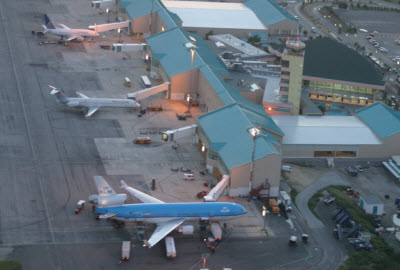 "Having initially accepted the challenge in 2013, Vision-Box is truly proud of the inauguration of the first 100% self-service passenger flow based on passenger-centric biometric technology," Miguel Leitmann, Senior Vice-President of Vision-Box, said. "This amazing pilot, result of an exceptional collaborative effort, represents the onset of a new era in the Aviation Industry, reshaping the future of identification processes and passenger experience not only in airports, but at borders around the world".
The Aruba Happy Flow pilot project will run at Aruba Airport for two years. At first only KLM passengers travelling with an EU passport will be invited to participate in the pilot upon departure, at Aruba airport.
If results of the test drive are encouraging, the project will include larger groups of passengers, and could lead to the introduction of the Happy Flow process at Amsterdam Airport Schiphol.