American Airlines sued for $2.5 million over ACAA disability violation
Written by Roberto Castiglioni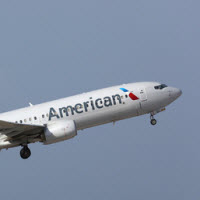 A 33-year-old woman sued American Airlines for $2.5 million over the airline's violation of the Air Carrier Access Act.
Two years ago Theresa Purcell, who has reduced mobility, was told to crawl up the stairs to get on a plane to San Diego. "I crawled up onto the steps," Theresa said. "I crawled into the plane. There was no other way for me to get on the plane so I crawled up to the plane."
Last month, American Airlines issued an apology for the incident. "On behalf of US Airways and American Airlines, please accept our apologies for the difficulties Ms. Purcell experienced with her request for level entry boarding," the statement issued by Christy Garden, DOT Liaison, Customer Relations, American Airlines/US Airways Corporate Office said. 
"We regret that a ramp was not requested so Ms. Purcell wold be able to board the aircraft without going up the stairs, assistance should should have been provided shortly thereafter. Based on what you have shared, it appears our employees didn't provide the the attentive, courteous and professional service we expect as a company."
The airline admitted violating the Air Carrier Access Act, the rule protecting the rights of people with disabilities traveling by air to, from, and within the United States of America.
"After review of the facts, American Airlines admits they were in violation of CFR 14 Part 382 for not having provided level entry boarding as requested," the statement said.
Theresa Purcell's legal counsel is seeking $2.5 million in settlement with the airline.