Alaska Airlines committed to make flying with disability easier
Written by George Sensalis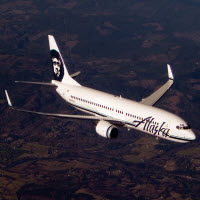 The Disability Advisory Board of Alaska Airlines spelled out the latest initiatives to make flying with disability easier.
Seventh largest US carrier, Alaska's 138 Boeing 737s planes fly customers to 104 domestic and international destinations. Alaska is renowned for its high standards of customer service, and statistics confirm the carrier's reputation. 
Between January and March 2015 US airlines received on average 1.96 complaints per 100.000 enplaned passengers; in the same period Alaska Airlines received 75 per cent less complaints, .50 every 100.000 enplaned customers. (Source: Aviation Consumer Report, DOT).
All Alaska's planes are equipped with on-board wheelchairs for customers who need assistance to and from the lavatory. Individual safety briefing to passengers whose disability prevents them from receiving information presented in the general briefing is a standard feature.
To maintain its high customer service standards, Alaska run numerous initiatives to raise staff disability awareness and promote a culture of inclusion.
By example, the airline routinely runs Accessibility Training as integral part of its training programs. These sessions require cabin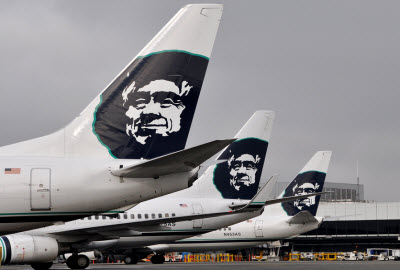 crew to spend a whole day in a wheelchair. This helps staff better understand the challenges faced by passengers with disabilities and better anticipate their needs.
The Guide Dogs for the Blind and Alaska Airlines partnership runs sensory experiences that allow people with visual impairments to explore aplane at the Alaska Airlines' hangar facility. The guided visit helps future flyers to "see" the plane and understand air travel in a calm and relaxed environment.
Alaska Airlines, in cooperation with Seattle–Tacoma International Airport and The Arc of King County "Wings for Autism" organize airport rehearsals to help parents and children with autism become more comfortable with flying. Airport Rehearsals sessions also helps train airport staff in dealing with people with Autism.
Unsurprisingly, Alaska Airlines ranked highest in airline customer satisfaction among traditional carriers for the eighth consecutive year in the J.D. Power 2015 North America Airline Satisfaction Study.
The survey polled 11,354 customers who flew on a major North America carrier between March 2014 and March 2015. Alaska ranked highest in six of seven categories. "This recognition is a credit to our amazing employees who provide our customers with outstanding service every day," Alaska Airlines CEO Brad Tilden said.
Alaska Airlines commitment to inclusion is at the heart of its support through cash and in-kind transportation donations to a variety of non-profit organizations including  Make A-Wish Foundation, The Nature Conservancy, Angel Flight West, and Special Olympics.