Vietjet fined for throwing wheelchair user off flight
Written by Roberto Castiglioni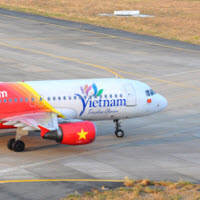 Low cost carrier Vietjet was fined the highest civil penalty for not allowing a disabled passenger board a flight from Da Nang to Hanoi.
On 3 April, Vietnam's Civil Aviation Authority fined Vietjet employees Le Vu Nhiem and Le Nguyen Minh for not allowing Ms Nguyen Thi Van board her return flight to Hanoi.
On 2 April Ms Van reported to Vietjet's check-in deskat Da Nang International airport. The woman was told she would not be allowed to board because of her severe mobility limitation. 
Ms Van's objections to the discriminatory decision fell on deaf ears. To be able to return to Hanoi, the wheelchair user had to purchase another ticket on Vietnam Airlines.
An airline representative said Ms Van could not be allowed to board her flight because she failed to notify the airline for her request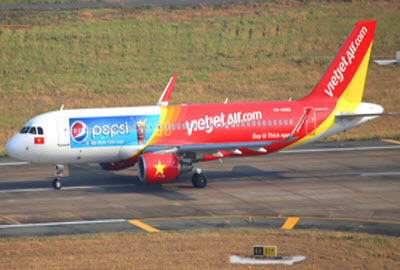 for assistance. The airline said she should have not been accepted for travel on her outbound flight.
The spokesperson added Ms Van could not be taken via ambulift to the remote stand where the plane was parked due to "safety reasons."
On Friday, the CAA reviewed Ms Van's complaint and ruled that Vietjet's employees breached national rules. Both employees were fined them the highest civil penalty, VND 5 million (USD233). The average monthly salary in Vietnam is approximately USD150. 
Vietjet operates a fleet of 21 Airbus A320 to 20 destinations. The airline caps the number of passengers with reduced mobility requiring help boarding the plane to two per flight.
Disabled passengers are warned that they may be charged for assistance and services like highloaders at airports where help is provided by third parties. 
Despite its discriminatory terms of carriage, the low cost carrier received a "Golden Star Award for Quality" from Business Initiative Directions Switzerland. 
The airline also earned Merit of Distinction by Ministry of Transport of Vietnam in two consecutive years, and was named "the most friendly transportation and best promotion Airline in Vietnam" by Spend and Use Advisory Magazine.
VietJetAir is one of three airlines in the world (with American Airlines and Qantas) to have a plane decorated with characters from the Disney animation Planes. Another aircraft is painted with the Pepsi logo.
Reduced Mobility Rights is contacting Disney and Pepsico to understand the reason behind the association of their brands with an airline openly discriminating against people with disabilities 
According to a research of the World Bank people with disabilities in Vietnam account for about five to seven percent of the population.