Over 60s and disabled passengers under the spotlight at PTE 2015 Conference
Written by George Sensalis
Boasting
 an outstanding speakers' line-up, this year's Passenger Terminal EXPO Conference hosts the first ever dedicated sub-session to over 60s and disabled passengers.
Attracting over 1,200 senior airport, airline, aviation authority, and government executives from all over the world, the Passenger Terminal EXPO Conference is the most highly regarded airport conference in the world.
For the first time in its history, the Paris edition of the Conference hosts a sub-session solely focusing on ageing passengers and people with disabilities. 
Chaired by Reduced Mobility Rights director Roberto Castiglioni, the sub-session will start at 3.30 PM on 11 March. 
"I am honoured to chair the first ever session fully dedicated to ageing population and disabilities," said Roberto Castiglioni." We
have an All Star line-up of speakers who will engage the extraordinary audience of the Conference raising awareness and sharing solutions to address the needs of these categories of passengers."
Air travel facilitation to meet the needs of ageing population and people with disabilities is a growing concern in the aviation and airport industry. In Japan, where 30% of the population is over 60, Universal Design has become a standard feature of airport infrastructure to provide an environment that suits most needs. In the UK, airports are experiencing an year-on-year double digit growth in requests for assistance from passengers with reduced mobility and other disabilities.
Geraldine Lundy, Virgin Atlantic Airways Passenger Accessibility Manager, will explore the challenges that hidden disabilities pose for everyone involved in the passenger experience. She will also present solutions that can enhance the experience for the customer and minimise the impact of any issues.
Geraldine has worked in the Medical Services department at Virgin Atlantic Airways for sixteen and a half years. Four years ago she was delighted to become the Passenger Accessibility Manager for the airline. The two key aspects of her role are to ensure that any customer with a disability travels as safely and comfortably as possible, and that the airline is compliant with all disability-related legislation and regulations.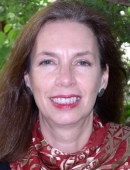 Laurel Van Horn, Programme Director for Open Doors Organization, will present the 2015 follow-up study of American adult travellers with disabilities. The research measures travel behaviours like how often people travel, how much money they spend, where they travel in the USA and abroad, and which sources of information and technology they rely on. The presentation will compare 2015 findings with earlier ODO studies to reveal differences over time, including how well the aviation industry is meeting the needs of this growing market.
Laurel has specialised in accessible travel and hospitality since 1987, working as a writer, educator and consultant. For the past 11 years she has been the Programme Director for Open Doors Organization (ODO), the Chicago-based non-profit best known for its nationwide studies of the disability travel market.
Roberto Castiglioni, Reduced Mobility Rights founder and director. At a time when expectations about the airport experience are greater than ever before, Roberto will explore solutions on hand to facilitate delivery customer service excellence to passengers with special needs. 
He will remind the audience passengers with special needs are not only disabled passengers. Over 65s, families with infants and toddlers, mainstream passengers who do not understand the local and English language all require some kind of direct or indirect support.
Roberto is the founder and director of Reduced Mobility Rights Limited. He is also a member of Easyjet Special Assistance Advisory Group, Chair of the ESAAG Airport Experience sub-group, and member of the Access to Air Travel Advisory Group of the UK Civil Aviation Authority.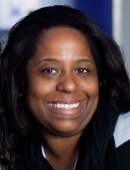 Kavaragu Mtambuzi, DOT Compliance Analyst at Virgin America, will discuss improving the overall experience for guests with disabilities sharing the Virgin America approach. On her watch, Virgin America has taken a stance that it is more important to be proactive with the services it provides rather than reacting to complaints or concerns after the fact.
Kavaragu is an expert in regulatory compliance issues, with over 10 years of experience in the airline industry. Over the past four years she has worked to develop a comprehensive programme for assisting guests with disabilities.