American Airlines sponsors teenage amputee trip to Colorado Ski Event
Written by Roberto Castiglioni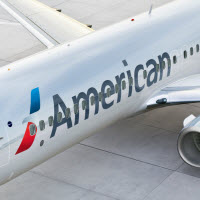 A group of teenage amputee patients from Texas Scottish Rite Hospital for Children headed for Colorado on Feb 9th for a ski adventure at Winter Park's NSCD. 
Winter Park's National Sports Center for the Disabled is one of the world's largest outdoor therapeutic recreational facilities. The group flew on American Airlines for the 34th annual Amputee Ski Trip, which is also supported by the hospital's generous donors.
American Airlines is an official sponsor of the trip and this is the tenth year it is providing air travel for the teens, TSRHC medical staff and chaperones. A member of American's Abilities Employee Business Resource Group, which supports employees with disabilities, accompanied the teens. 
The group left on the 9th of February from Dallas/Fort Worth for Denver, and returned to Dallas on Saturday, Feb. 14. 
"A primary focus for American Airlines is supporting organizations that matter to our employees and make a difference in our communities, such as Texas Scottish Rite Hospital for Children," said Cynthia Barnes, American's director of Community Relations. 
Dallas-based Texas Scottish Rite Hospital for Children, one of the nation's leading paediatric centres to treat orthopaedic conditions,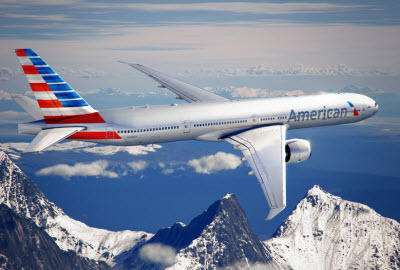 encourages its patients to challenge themselves during this special ski experience.
"The annual ski trip for adolescents with amputations or missing limbs is a transformational experience for both the staff and the kids. Many of the patients have not known another person with a missing limb and have been shy about their difference," said Dr Tony Herring, TSRHC chief of staff emeritus. "During the trip, being together for six days, hopping to the hot tub, skiing on one ski, dancing and performing in the condo give them a new feeling of freedom and acceptance, which they can carry with them for the rest of their lives. We as staff learn what the real-life challenges are for these individuals, and we come home with a host of new ideas for making their daily lives better."
Each teen got paired with a volunteer instructor for a week to learn to ski, engaging in such challenges as learning to carry their skis in the snow while wearing their prostheses. The trip allowed the teens the opportunity to have fun while fostering a sense of self-confidence, independence and discovery, attributes that can stay with these young adults throughout their lives.
"The ski trip has the potential to be a life-changing event during which these kids realize they're not alone with their challenges, that they can achieve goals they never thought were possible, and that a missing limb or two is not enough to keep them from doing anything they set their minds to," said Don Cummings, TSRHC's director of Prosthetics.