Oversight makes airport assistive technology unhelpful
Written by Roberto Castiglioni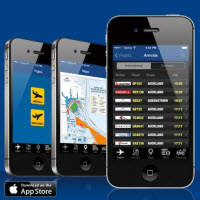 Enhancing the passenger experience through assistive technology is the most popular opening line of all airport managers' speeches, but is AT always helpful?
We should begin by broadening the concept of assistive technology. At the beginning, AT identified software and hardware used to bridge physical and sensory shortfalls of people with disabilities. 
For example, thanks to sophisticated assistive technology Professor Stephen Hawking can talk.  Since 2005, Hawking controls his communication device with movements of one of his cheek muscles.
In the last lustrum we have seen the unprecedented growth of assistive technology at airports around the world. With expansion, AT broadens its reach becoming a pillar of facilitation.
The first example coming to mind is e-gates. Passport control queues are one of the top three travellers' nightmares. But the rapid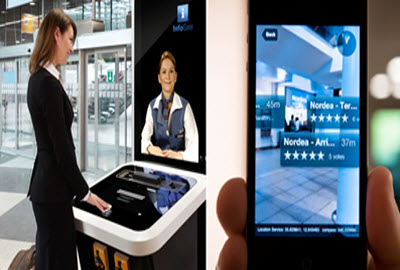 diffusion of e-Passport gates is cutting waiting time short. All you need is a recent passport featuring a biometric chip, be over 18, and the queue disappears.
Every other week an airport or an airline launches a new app, empowering passengers to gain direct control of their journey. Our smartphones tell us which drop off queue is shorter, and display our boarding pass. They replace flight information display systems, letting us know our gate and if the flight is on time. 
Airport interactive maps on our mobile screen help us make our way in the Terminal. Along the way, the app tell us which retailer offers special discounts. All we need to do is tap the iPhone on the till and game done. 
But perfection is yet to become a permanent feature of this world. I was in Rome visiting the Italian Civil Aviation Authority. On my way back to the Terminal I snooped around like I always do when at an airport. 
Airports use calling columns, also known as Totems, as first point of contact for disabled people.  I recall with horror what I saw outside the Terminal: one calling column positioned where hardly anyone, let alone a wheelchair user, could reached it. 
Frustrated, I followed the path of travel into the Terminal building. Before the bag drop off area I found another Totem. This was accessible, but out of order.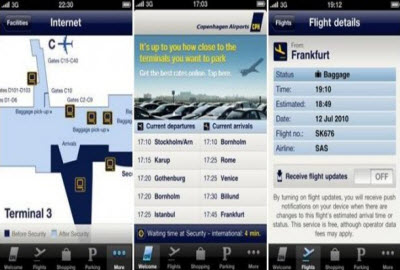 I use this extreme example to picture what makes assistive technology ineffective. For starters, lack of accessibility makes AT frustratingly unhelpful. Maintenance is the other drawback. There is no point investing in technology if maintenance operations are not factored in the running cost.
The concept of maintenance spans beyond malfunctioning software or broken hardware. Some time ago I was auditing one of the largest airports in the world.  I was testing an interactive map, seeking directions to the closest lounge for people with disabilities when I realised the automated kiosk was giving out-of-date information. Instead of directing me to a recently opened lounge less than 50 yards away, the screen showed directions to the "nearest" PRM lounge just short of one mile away.
There are two more stumbling blocks airports struggle to address. With AT becoming more and more integrated with handheld devices, people need greater access to power outlets and charging stations. There are many options to meet this need, and no time to waste adopting them. 
Last, but not least, Wi-Fi access. Without it, the entire handheld AT system collapses. Yet, some airports still impose steep internet usage charges. 
Born to bridge individual shortfalls, assistive technology has evolved into the most effective tool to enhance our airport journey. All it takes now is for airports to fine tune its accessibility and maintenance, and give passengers essential tools like free Wi-Fi and power outlets to really make every journey better.