Singapore Changi airport awards staff going beyond the call of duty
Written by George Sensalis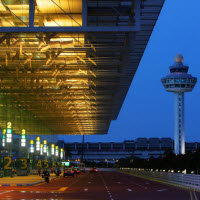 Singapore Changi Airport conferred its annual awards to staff that have gone beyond the call of duty and showed exceptional service contributions in 2014.
This year's Annual Airport Celebration ceremony held at The Ritz-Carlton today, saw 24 awards presented to recipients across five categories – 'Outstanding Service Staff', 'Outstanding Service Team', 'Outstanding Custodial Staff', 'Service Partner of the Year' and the prized 'Service Personality of the Year'.
Mr Mohd Jumatdi Bin Ayub, a supervisor with Changi Airport's ground-handling agent, dnata received the 2014 "Service Personality of the Year" award.
The 58-year old first came upon several unclaimed baggage at the Arrival Services office in May last year. Curious as to whom they belonged to, Jumatdi followed-up with a check with the airline and learned that an elderly Indonesian couple had to get off their flight to Jeddah after the husband had suffered a stroke en-route from Surabaya and were taken to Changi General Hospital.
Concerned over the couple's welfare, Jumatdi tried to get the passengers' contact information and whereabouts, and delivered their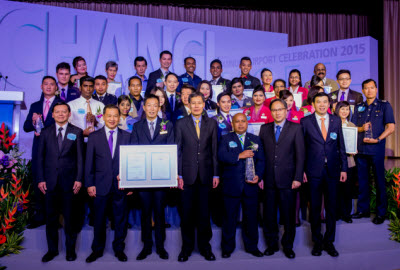 baggage to them. Besides visiting the hospital on regular basis, he got in touch with the couple's son in Surabaya and offered himself as the point of contact for the couple.
Jumatdi also became the family's pillar of support over their three-week stay in Singapore, coordinating with the airline, tour agent, the Immigration Authority and the Indonesian Embassy to make arrangements for the couple's return flight home. After the couple asked for an early discharge, Jumatdi drove the family to the airport and saw they got onto their flight.
Certis CISCO Aviation Security (CAS) is this year's recipient of the 'Service Partner of the Year' award for its commitment to service excellence and staff development for the second year running. The award winner is assessed based on the company's commitment to service excellence, level of emphasis placed on staff development and overall improvements made over the past year.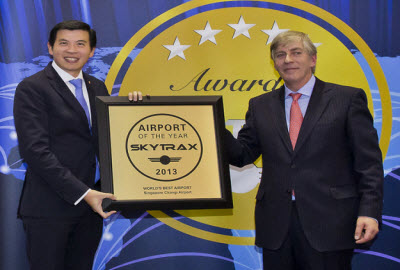 Over the past year, CAS introduced several new customer-centric initiatives to raise the bar in terms of service standards.
One such example is the new Quality and Learning Management Centre set up by CAS which merges its institutional knowledge to bring about overall higher levels of service delivery. A performance monitoring facility helps them to keep an eye on front-line officers at key passenger touch points, ensuring that service standards are maintained at all times and service recovery can be carried out  when needed.
With more than 470 Best Airport awards under its belt, Changi Airport remains the most awarded airport in the world. It received 26 awards in 2014, including the Best Airport in the World title by Business Traveller for 27 consecutive years, and the World's Best Airport award by Skytrax for the second year running.