Brisbane man hits out at airport accessibility
Written by Roberto Castiglioni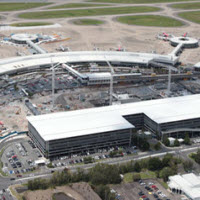 An Editor of The Queensland Times hit out at Brisbane airport's Domestic Terminal accessibility after a personal experience with its access features for the disabled.
"At Brisbane Domestic Airport access for passengers with disabilities is poor to say the least," Peter Chapman says in his column on The Queensland Times.
Mr Chapman recently escorted his elderly mother to the Domestic Terminal. "Dropping a passenger off at the airport to get on a flight and picking them up is a disgrace," he said. "The airport in its wisdom provides no direct drop-off access to the Domestic Terminal other than a small disabled parking area more than 200 metres from the front door of the Terminal."
The Airport's Disability Access Facilitation Plan makes no mention of the distance between the disabled kerbside drop-off bay and the Domestic Terminal entrance. 
"Vehicle pick-up and drop off to the Domestic Terminal is from the Departures/Pick-up Road. Signed accessible parking bays are located immediately adjacent to the elevated Skywalk," the document says.
In his detailed report, Peter Chapman mentions other problems. "The walk across is not covered and is far from
smooth, making the use of a walking frame difficult especially in wet weather," he says.
"If you don't have a disability sticker on your window and you can't find an airport parking officer to explain your reason for leaving the car unattended you risk getting a fine," the man adds.
"Drivers of vehicles that do not display a valid Australian Disability Parking Permit (ADPP) must identify themselves to the Kerbside Officer before leaving their vehicle,"  The Airport's Disability Access Facilitation Plan states. "The Kerbside Officer has discretionary powers to allow parking of vehicles that do not display an ADPP."
"The main Public Road is around 87 metres from the terminal face and  we do appreciate that this distance can be difficult for some, so there's another option whereby you can arrange to use the Emergency parking bays located on the road directly in front of the terminal (Taxi drop off road)," Brisbane Airport told Peter Chapman. " Access to this road is restricted to the general traffic so you do need to request access to use these bays at least 24 hours prior your arrival by calling (07) 3406 3261 between 8am to 3pm Monday to Friday."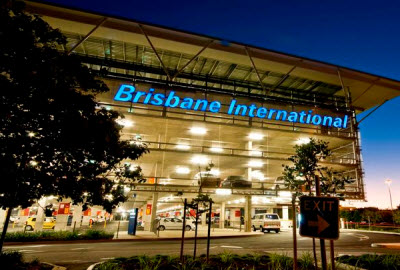 People using the disabled kerbside drop-off area at Brisbane International Terminal are worse off. "These bays have a strict time limit of two minutes, and the driver must remain in the immediate proximity of the vehicle at all times."
Mobility experts agree two minutes are insufficient to allow an individual using a personal wheelchair to get off a vehicle.
"In regards to the international terminal, as the public drop off/pick up is literally at the door of the terminal, security regulations do not allow anyone to park and leave a car unattended for an extended amount of time, even if someone needs to assist a passenger with a disability into the terminal," the airport spokesperson said."The 2 minute limit is mainly for people who don't have limitations and the kerbside officers have discretion to allow someone who obviously needs more time due to a disability enough time to get in to or out of a car."
"It seems that everyone knows about the problems, yet Brisbane Airport has done nothing to fix it," is Peter Chapman's nail in the Brisbane Airport coffin.
The post is attracting similar comments. "I experienced similar problems in relation to my elderly mother," Dr Patricia Petersen said. "A disgrace? Yes, it is. The fact that Brisbane Airport Authority is well aware of the problem and have not addressed the issue at all is totally unacceptable."
"We are very committed to disability access and facilities and consult with local disability groups to introduce new facilities and services," a spokesperson for Brisbane Airport told Reduced Mobility Rights. "We recently opened Australia's only assistance animals airside toileting facilities, have hearing loop systems and tactile flooring in our terminals, run regular airport familiarization tours for disability groups and much more. We've recently been recognized for our efforts for accessibility and are keen to continue to do whatever we can in this area."
Are you a wheelchair user? Have you recently travelled through Brisbane Airport? Post your comments on Reduced Mobility Rights Facebook page or tell us your story using the contact form.