Man dies after 20 hours on Etihad delayed flight
Written by George Sensalis
A 73-year-old man had to be pronounced dead after his delayed Etihad Airways flight from Abu Dhabi to Dusseldorf diverted to Vienna.
"Etihad Airways flight EY23 from Abu Dhabi to Düsseldorf diverted to Vienna on Saturday, January 3, 2015, due to an on-board medical emergency involving a 73-year old male passenger. A medical team met the aircraft upon landing to assist the passenger on-board. However, he was pronounced deceased," an Etihad spokesperson told The National.
"When we found him on the chair, he was still breathing, but when we put him on the floor he was just gasping for breath and breathing insufficiently," a passenger of Flight 23 said. "He had no pulse, no circulation."
Once made aware of the medical emergency, the pilot of flight 83 contacted MedAire, a company that provides airlines real time access to an emergency department doctor for advice and assistance.
Under instructions received from MedAire, the flight diverted to Vienna, where the man had to be pronounced dead. "We offer our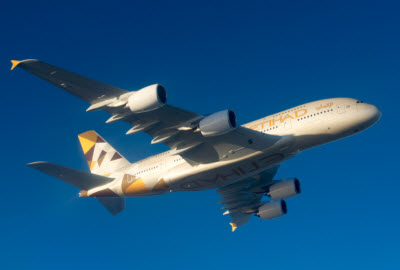 deepest condolences to his family," the Etihad spokesperson said. 
Passengers of Etihad Flight 23 were kept on board the plane for thirteen hours before departing for the seven hour journey.  "Today in Abu Dhabi we experienced extraordinary weather conditions which caused severe disruption to our flights," a spokesperson for the UAE flag carrier said.
Last Saturday, many Etihad flights left Abu Dhabi with huge delays due to adverse weather.  After Abu Dhabi International Airport closure due to fog, hundreds had to stay on board Etihad Flight 183 service from Abu Dhabi to San Francisco for twelve hours. As a result, the scheduled sixteen-hour flight turned into a nightmarish 28 hour-long journey.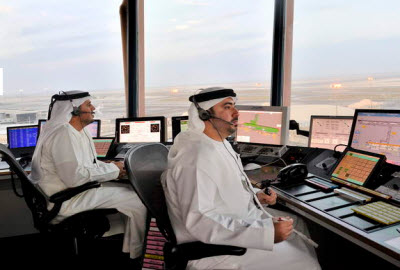 According to reports, passengers had to stay on-board planes due to the temporary closure of Abu Dhabi Airport Terminals.
Airport management has come under scrutiny after pilots voiced their concern with procedures to guide landing and taxing with foggy conditions.
"The death of the elderly on Flight 23 raises serious questions on Abu Dhabi International Airport and Etihad Airways preparedness to deal with flight disruptions," Reduced Mobility Rights director Roberto Castiglioni said. "This tragic accident is a stark reminder that airlines and airports must have professional plans in place to give adequate support to vulnerable passengers like single parents with infants, unaccompanied minors, disabled people and the elderly during flight disruptions."