Etihad facing DOT fines for 12 hour tarmac delay
Written by George Sensalis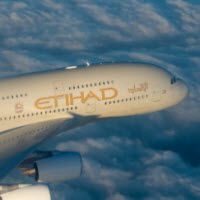 Abu Dhabi flag carrier Etihad Airways faces huge fines after hundreds where kept on-board a US bound flight for 12 hours before take-off.
Saturday, January 3rd 2015 is a date passengers on Etihad Airways flight 183 service from Abu Dhabi to San Francisco will not forget any time soon.
After Abu Dhabi International Airport closure due to fog, hundreds had to stay on board flight 183 for twelve hours before take-off. As a result, the scheduled sixteen-hour flight turned into a nightmarish 28 hour-long journey.
Furious passengers took to social media to vent their frustration. "EY183 on runway for 9 hours. Terrible service and crew won't serve food. Now further delays as they replace (unserved) food," @SuzeTwtr tweeted.
"Today in Abu Dhabi we experienced extraordinary weather conditions which caused severe disruption to our flights. Etihad Airways is working around the clock to restore flight schedules and to make sure guests can travel as soon as possible," an Etihad spokesperson said.
But another tweet explains why Etihad faces huge fines if passengers complain with the Aviation Consumer Protection Division. "@EtihadAirways - And the flight was out of water for a while. No one's answering questions, and we have people who haven't eaten in 18 hours," @ravaliareddy tweeted.
Under Part 259 of the US Department of Transportation, air carriers must give passengers food and drinking water no later than two
hours after the aircraft leaves the gate if the plane remains on the tarmac.
Airlines must assure passengers on the delayed flight must be updated on the flight status every thirty minutes after scheduled departure time. Passengers must be told they can deplane if the opportunity exists.
The DOT Rule applies to all airlines operating US domestic and international flights from and to the United States.
Passengers of Etihad flight 183 can file a complaint via the Aviation Consumer Protection Division website. (Link opens a new window).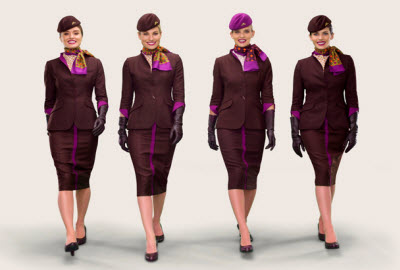 The DOT is strictly enforcing the Rule. Last November China Eastern was fined US $10.000 for failing to file the Tarmac Delay Report for a flight held on tarmac for four hours and ten minutes.
Last September Air Canada Rouge was fined US 90.000 after DOT found the airline would not give customers food and water within two hours after the plane left the gate during a tarmac delay.
The incident is a significant setback for the carrier's recent efforts to promote the Etihad brand. The airline has been running a multi-million dollar campaign for the launch its first Airbus A380 and Boeing 787 planes, its new livery and new cabin crew uniform.
"It is sad to see millions go to waste because of unawareness and wrong focus," Reduced Mobility Rights director Roberto Castiglioni said. "Airports and airlines are judged on their performance when things go wrong. Compliance, our area of expertise, is essential to build a good brand delivering customer service excellence."