United slammed with frivolous disability complaint
Written by Roberto Castiglioni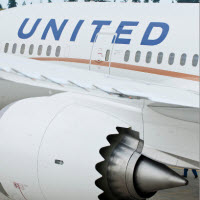 A mother of four slammed United Airlines with a frivolous disability complaint after a row on seating assignment on a flight from Punta Cana.
Elit Kirschenbaum started a twitter campaign against United after cabin crew told her she could not keep her three-year-old daughter on her laps during take-off and landing. 
Ivy Kirschenbaum, who has cerebral palsy, cannot sit up independently. But her mother Elit purchased first class tickets for herself and her husband, and a separate economy ticket for Ivy. 
After boarding a United Airlines service from Punta Cana to Newark on Dec 30 Mrs Kirschenbaum asked to hold her daughter on her laps for take-off and landing. But international safety rules do not allow children over two years old to be seated on their parents' laps.
The plane left with a delay of one hour because of the heated argument between Ivy's parents and cabin crew. As a result, some passengers missed their connections.
The Air Carrier Access Act states that passengers like Ivy must travel with a safety assistant. But airlines are not required to give seats in a class of travel different than the one purchased.
Mrs Kirschenbaum's personal awareness of Ivy's needs casts doubts on the incident. My son has cerebral palsy and it never cross my mind to book separated seats, let alone seats in a different class of travel.
United are far from perfect when it comes to help and support they give passengers with disabilities. But frivolous complaints like the one of Mrs Kirschenbaum all but endanger the right of access to air travel for disabled people.