Blind woman accuses Emirates of discriminating against the disabled
Written by Roberto Castiglioni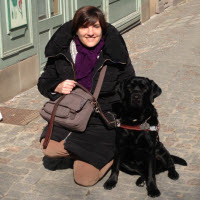 Dubai based Emirates Airlines face a disability discrimination row after a blind accessibility consultant exposed the airline's double standards.
"As an accessibility consultant, I travel to and from many countries but this is the first time I have a problem to bring my guide dog with me," Mexican born Daniela Rubio Trujillo said.
Daniela, who lives in Barcelona (Spain), always travels with her guide dog Kara. The young woman and her guide dog booked their flights on Emirates to go to a conference on accessibility in the United Arab Emirates. 
At the time of booking, the airline told Daniela everything was perfect with the dog's travel documents and it was OK to keep Kara by her side during the flight. 
"Two days before flying, I was told that I could bring my dog from Barcelona on board with no problem, but when coming back from Dubai, my dog had to fly as cargo," she said.
On its website, the airline states that under "United Arab Emirates Federal Government regulations, all animals must enter the UAE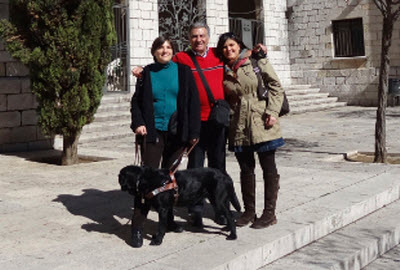 as manifested cargo. An exception is made Guide dogs for the blind which may travel free of charge in the aircraft cabin on direct Emirates flights from European Union member states, or to or from the USA and Canada."
Unwilling to accept the double standard, Daniela Rubio travelled to Dubai without Kara. "I had to leave Kara in Barcelona, because I refuse to make my guide dog fly as cargo," she said.
The incident exposes two issues. Unlike US law that applies to all flights from and to the United States, European law protecting the rights of people with disabilities travelling by air has a loophole. 
The law applies in full to EU airlines, but only to flights originating from the European Union for non EU airlines. Dubai based Emirates does not break European law by restricting adherence to the Rule to flights departing from the European Union only.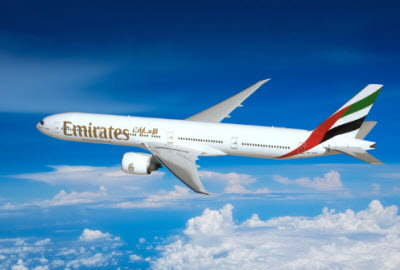 Reduced Mobility Rights understands the loophole exists because the European Commission thought it would be difficult to enforce the Rule on non EU carriers. 
The second problem concerns the airline's double standards. A guide dog is a blind person's eyes as much as a wheelchair is a physically impaired person's legs. Providing for disabled people based on legal obligations rather than basic human decency is no longer acceptable.
"I am blind, Kara helps me to be independent in unknown places," Daniela told Reduced Mobility Rights. "I have visited many countries with her, and this is the first time I was separated from Kara."
The airline was not available for comments at the time of publishing. 
Do you need assistance when travelling by air? Have you recently flown with Emirates Airlines? Post your comments on Reduced Mobility Rights Facebook page or tell us your story using the contact form.