2016 Paralympic Games hopeful praises Heathrow helper
Written by Roberto Castiglioni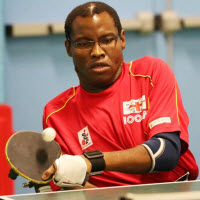 Wheelchair table-tennis player and Rio 2016 Paralympic hopeful Oye Jemiyo took pen and paper to praise Heathrow helper Vijay Soni.
"I write this letter with the greatest respect, admiration, and sincere gratitude to your employee Vijay who walked not just the extra mile but extra miles in assisting me when I arrived at Heathrow," Oye's letter to OmniServ management reads. OmniServ is the company that helps disabled passengers at London Heathrow airport.
Ranked No 1 in Great Britain in Class Two and No 55 in the world, 39-year-old wheelchair table-tennis player Oye Jemiyo's dream is to be selected by Team GB for the Rio Paralympic Games in 2016.
He is training hard to succeed. Last October Oye won two gold medals and a bronze in the Sport Able National Grand Prix Tournament in Slough. 
"I play Table Tennis from my wheelchair and there is not stopping me," Oye says on his Facebook page called The Road to Rio. Had he not met Vijay Soni, something could have stopped him in the morning of 11th November.
"I arrived into Heathrow from Lagos at six in the morning of November 11," Oye said. "After getting out of the airplane and into my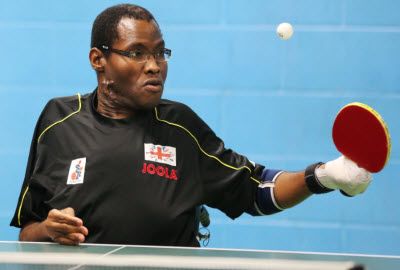 wheelchair I met Vijay who was there to help me collect my luggage." Vijay Soni assists disabled passengers travelling through Heathrow. 
The helper collected Oye's suitcases and escorted him to the long stay car park of Terminal 5. Once there Oye realised someone parked an SUV too close to his van making it impossible for him to get on the access ramp and into the vehicle.
"Vijay offered to drive my van but there is no driver seat because it is adapted for me to drive while seated in my wheelchair," Oye said. But the helper was on a mission to get Oye on his van. He got on the bus back to the Terminal to ask customer services to send a tow truck to move the SUV.
"When Vijay returned he said customer services were not helpful at all." But like nothing can stop Oye playing table tennis, nothing could stop Vijay making sure the passenger he was helping could get on his way. 
On Oye's instructions, the helper managed to manoeuvre the van and make it move forward to leave enough room for the wheelchair to access the vehicle. "I think Vijay deserves recognition for his selfless action and dedication to his job," Oye said." Without his bravery and quick thinking I could have spent hours if not days at that car park."
Oye recommended Vijay to his employer for an award or a promotion. "I will be very happy to drive to London to say a big thank you to him again and again," he said.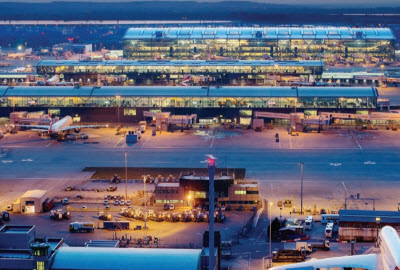 "I do believe that overall the service [at Heathrow] is getting better and in the main part, I feel agents are doing a good job," an access consultant for OmniServ told Reduced Mobility Rights.
"Rising to the top is not easy. but that is surely where I want to be," Oye told me today while sharing his upcoming schedule. He is off to a national tournament in Liverpool this weekend, then to a training camp with the GB squad in Sheffield next weekend.
But Oye's road to Rio is still uphill. "2015 is a very important year for Paralympic Game qualification and I know I am now ready for the challenge," he said. "I am hoping to go to at least four International tournaments next year to achieve the results I will need to claim a place in the squad."
The total cost for attending the four tournaments in 2015 will be around £14.600. Oye fundraising efforts have reached £800 at the end of November.
Visit road-2-rio.com to learn more about Oye or donate to his fundraiser.