UK CAA fire warning shot on disability rights
Written by Roberto Castiglioni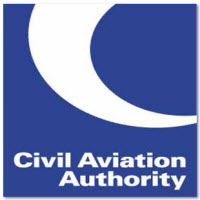 The CAA chose the UN International Day of Persons with Disabilities to remind airports and airlines of their new legal powers.  
In their boldest statement yet, the Civil Aviation Authority spelled out their new powers to promote and enforce the rights of people with disability travelling by air.
The Civil Aviation Act 2012 assigns the CAA the duty and powers to give information to users of air transport to assist them in comparing services and facilities. 
Last August the CAA issued notice to UK airports to provide nine pieces of information essential to passengers with disabilities. The regulator also asked 50 major domestic and international airlines to make 12 pieces of information available to disabled passengers on their website.
"Good and easily accessible information relating to special assistance is essential for passengers with reduced mobility," The CAA's Director of Regulatory Policy, Iain Osborne said. "When we reviewed airlines' and airports' websites, we found this was not always easy to find and often unclear and lacking in detail."
The CAA asked airports and airlines to make sure information is comprehensive, clearer to understand and displayed just one click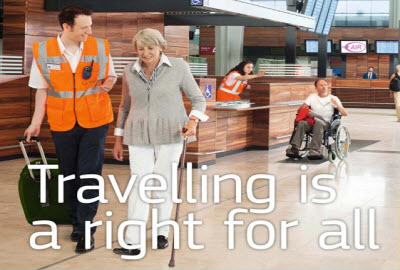 away from the home-page. The regulator also asked that websites include a helpline number, so passengers can pre-arrange support and have information on how to complain.
On December 1st, the Civil Aviation (Access to Air Travel for Disabled Persons and Persons with Reduced Mobility) Regulations 2014 came into effect.  This means the CAA now has full legal powers to make sure airlines or airports meet European rule on rights of disabled people travelling by air.
These rules apply to airlines flying from a European Union airport and to flights to EU airports when travelling on an EU registered airline.
Do the right thing or we will come for you 
The Civil Aviation Authority expect most problems to be resolved without court action and is committed to work with the airlines and airports involved to bring them into full compliance.
But any airport or airline persistently failing to meet European law will get an Enforcement Order which could lead to prosecution for those who fail to comply. 
"The UN's International Day of Persons with Disabilities recognises there is a continuing need to break down barriers, provide open access to all and create a fully inclusive society," Iain Osborne said. "As the UK's national aviation regulator we ensure the rights of air passengers who have a disability or reduced mobility are adhered to."