The Flight that changes the outlook on disability forever
Written by George Sensalis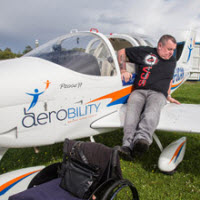 With headquarters at three airports across the UK, Aerobility gives access to the experience of flying a plane to disabled people.
Founded in 1993, the user led charity offers a range of services and activities. Most flight instructors are disabled aviators. Aerobility is regulated and approved by the Civil Aviation Authority to give flight training.
"It is a surprise to many people that flying is very much a possibility for people with a range of disabilities. Flying can provide a level of challenge and exhilaration that may be difficult to find anywhere else," Aerobility CEO Mike Miller-Smith MBE said.
The self-empowering experience of flying an airplane leads people to ask themselves a magical question: "If I can fly a plane, what else can I do?"
The charity headquarters are at Blackbushe airport on the border between Surrey and Hampshire, Tatenhill airfield in the Midlands,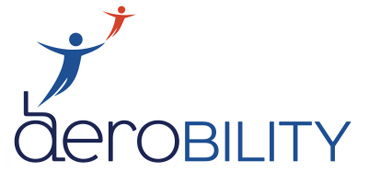 and Prestwick airport in Scotland.
Flight simulators are available to the less daring, or those wishing to take a first step into the experience of flying. One PA-28 flight simulator is at Blackbushe Airport while a mobile simulator is used at exhibitions and events across the country.
Trial flights give disabled people a lifetime experience or mark the start of a journey into aviation.  Planes feature adaptations and hoisting and solutions to make sure flying is accessible to almost everyone. Once reached a safe altitude, passengers can fly the plane. 
For some, trial flights are the first step towards becoming a certified pilot. Aerobility CAA approved flight instructors give bespoke flight training sessions for people with disabilities who wish to get a Private Pilot's Licence. 
Visit the Aerobility website to learn more about this great initiative.