Operation Santa takes flight at Shannon airport
Written by Roberto Castiglioni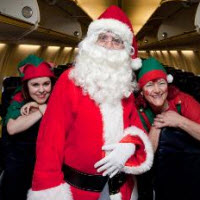 For the second year running Shannon airport is the organiser of Santa flights for children of local communities.
Last year's one-off treat to mark the airport's first year as an independent entity will take the skies again this December.
Shannon Airport announced on Thursday that it will again partner with Ryanair this Christmas to repeat the magic of Santa Flights. Huge demand suggests Santa Flights are the most sought after Christmas treat for children across the region this year.
This year's flights will run on December 13 and 14. Ten flights carrying almost 1,900 passengers will take to the skies over the two days. Santa will transfer from his sleigh to board the airplane 15,000ft above sea level during the 40 minute journeys.
Santa fans can book their tickets online. Maximum six tickets per booking, with two adults among the six, can be bought to make
sure as many children as possible get to enjoy this magical adventure.
This year a nominal fee of ten Euro apply per booking, whether for two or six people, with the proceeds going towards the designated charities, the Clare Crusaders and St. Gabriel's School.
The thrill for children begins on arrival, with Mrs Claus, elves and characters from their favourite cartoons on hand to welcome guests in the transit lounge transformed into winter wonderland. Children will also find games and watch a puppet show.  
"We have had a good year so it's the right time to say thank you to the public for its support and we are doing it through our Santa flights," Shannon Group CEO Neil Pakey said. "It's a major operation for our staff and partners at Shannon Airport and the Ryanair team at Shannon as we will have almost 1,900 special passengers to cater for over two days but we are looking forward to it."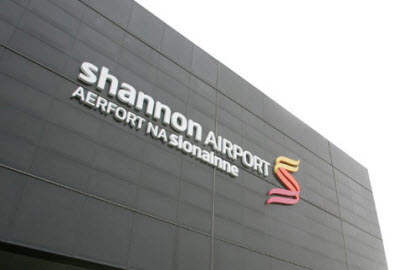 Booking opened at 2 PM on Friday, 28 November on the Shannon Airport website. But the many people trying to snatch tickets made the system crash, causing the airport to suspend the process.
"While we expected huge demand on our booking system, the volume was unprecedented. We have suspended the current booking system," the airport said. "We will make a further announcement about bookings on Monday, 01 December at 12 noon. We thank you for your patience."