Panic on Singapore Airlines plane as man tries to get off in mid-air
Written by Roberto Castiglioni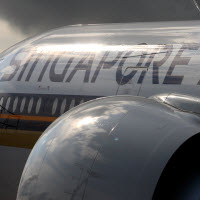 An Austrian national was met by authorities upon arrival in Singapore after trying to get off a Singapore Airlines plane in mid-air.
Passengers onboard flight SQ25 from Frankfurt to Singapore on 25 September 2014 had a shocking experience as a fellow passenger attempted to open a plane door in mid-air thinking the flight had landed.
"The man was on a mission," a passenger on SQ25 said. "He felt the plane was on land and wanted to get off at all costs." Passengers reported the man gave signs of distress half way through the twelve hour flight.
"Our cabin crew were assisted by another passenger to control and calm a passenger behaving in a disorderly way onboard flight SQ25 from Frankfurt to Singapore on 25 September 2014," a Singapore Airlines spokesman told Reduced Mobility Rights. "The disorderly passenger was met by authorities upon arrival in Singapore. "
The Good Samaritan who helped cabin crew is Mr Goetz von Schweinfurth OBE from Peregian Beach, Australia. Goetz is the
Chairman of a company specialised in port and airport security services. He received the Order of the British Empire for service to the government and community.
"I sat there for six hours helping them out, and this guy jumped up and down like a yoyo. Everyone was so scared and afraid," Mr von Schweinfurth said. "I kept telling them to inform the captain we must secure this passenger with handcuffs or restrain him.''
At one point the man tried to open a door of the airplane causing panic among passengers. Von Schweinfurth wrestled the man and held him to a seat. 
"The safety and security of our customers are our top priorities," the spokesperson for Singapore Airlines said. "Flight crew are trained to recognise and deal with customers who display errant behaviour, in order not to compromise the safety and comfort of others onboard. " Singapore Airlines declined to share details on security measures in place onboard flights. 
The incident is likely to reignite the debate on flying with dementia and other cognitive impairments. Whether people with cognitive impairments should be accepted for travel without an escort is a hot topic in the aviation industry.
On board the airplane, factors like diabetes, cabin pressurisation, crowded cabin, duration of the flight, and seating restrictions (safety belts) may cause unexpected behaviours and violent outbursts. Growing numbers of airlines recommend passengers with mental conditions travel with a family member or an escort.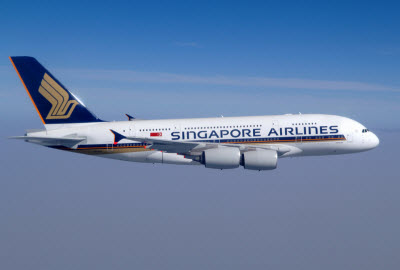 In North America, Air Canada offer passengers with a cognitive or medical impairment like dementia a service called Unaccompanied Adult Requiring Assistance. The service guarantees all-around monitoring of the passenger throughout the journey.
American Airlines allows passengers with intellectual or developmental disabilities able to complete all phases of their flight alone to travel unaccompanied.
In Europe, Lufthansa and Air France/KLM recommend that someone travels with a person with a cognitive impairment. "The ability of a person with a mental impairment to cope should not be overestimated. Specific impairments like dementia pose a risk that the passenger will not pay attention to safety instructions," Lufthansa said.
Singapore Airlines requires passengers with intellectual impairments to travel with a safety assistant if the airline determines cabin crew cannot communicate safety instructions.