Are disabled passengers welcome at London Heathrow?
Written by George Sensalis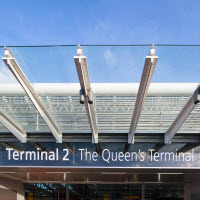 Praised by many, help and support Heathrow give passengers with disabilities is not immune to random criticism.
"In 2013 we achieved the highest ever levels of both passenger satisfaction and passenger numbers," Heathrow's CEO Colin Matthews said. "According to the independently measured passenger satisfaction score, 75 per cent of Heathrow's passengers rate their experience as excellent or very good."
What happens at Heathrow doesn't stay at Heathrow. While most of the 72.3 million passengers enjoyed their airport experience, some did not. 
"I as well have noticed the appalling decline in levels of assistance provided to people, particularly elderly, who need assistance when disembarking at Heathrow, Tim Holt said on Kiran's blog last May.
"On several occasions my 94 year old mother, who when arriving at Heathrow was only met after a 30 minute delay, was then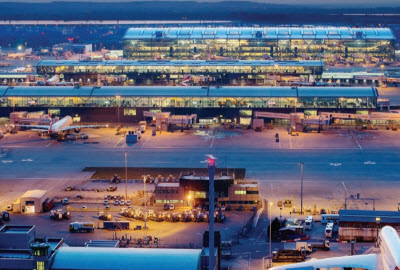 shunted to a waiting area with 30 other passengers, where she would have had to wait another 45 minutes," Tim explained.
Holt thinks he has identified the root of all evil. "I fully expect the typical anodyne statements from management that are typical of modern organisations with overpaid PR departments and underpaid staff, such as the company mission's statement."
"We are a 'People Company' and have always believed a satisfied customer is the result of well valued and rewarded members of staff." Is a quote by Ernest Patterson, Chairman of OmniServ.
OmniServ run wheelchair services at Heathrow and Stansted airports. Together with AirServ, OmniServ is part of ABM, a global service conglomerate employing 8,000 people worldwide that provides services at airports throughout the United States and United Kingdom. 
 "I have known Ernie [Patterson] for many years," Reduced Mobility Rights director Roberto Castiglioni said. "I have no doubt about his integrity or professionalism."
A recent incident may shed some light of what needs improvement. Last September, Tim Wilson bashed his face on a bulkhead after Heathrow airport helpers dropped him while getting him on a British Airways flight to America.
"When they got to the seat they took off the straps and lifted the armrests and let me go," Tim recalled with horror. "I was leaning so much to the side I fell out the left of the seat, smashing my face against the bulkhead as I fell to the side. My wife screamed and helpers could catch me before I fell out of the seat."
"Mr Wilson's experience was not correct or at all pleasurable," an OminiServ manager said. The incident took place in an exceptionally busy day. OmniServ said September the 8th was the busiest Monday ever in Terminal 5 with over 1300 disabled passengers being helped.
"Is it not the case that all assistance has to be booked at least 48 hours in advance? So they shouldn't be surprised and unprepared
when busy days occur," Tim Wilson said. "While I'm sure there is the occasional surprise request the system should be robust enough to handle this."
Unfortunately for Heathrow, size matters. Every prominent business is under high expectations and extra scrutiny. When everything runs fine it's the norm. But when something out of the ordinary happens, Heathrow makes the headlines.
David O'Leary is Heathrow's new Head of Passengers Services. His job description includes making sure passengers with disabilities are looked after with the level of dignity and care people expect from a top brand like Heathrow.
"I met with David for the first time last October and was positively impressed," Roberto Castiglioni said. "Making every journey better is easier said than done; that said, I think O'Leary will make disabled passengers feel welcome at Heathrow."
Do you need help when travelling by air? Have you travelled through London Heathrow? Send us your comments here or use our contact form