Stansted airport listening to passengers with reduced mobility
Written by George Sensalis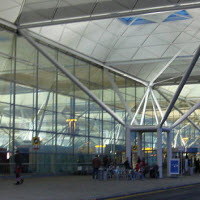 Good part of Stansted ongoing renovations are the airport's response to passenger feedback about accessibility problems.
Manchester Airport Group, owners of Stansted airport, are investing 80 million Pounds (101 million Euro, 125 million US Dollars) to improve the services and facilities available for passengers.
The airport's demographics called for urgent improvements of accessibility. Eighteen per cent of passengers are under 25's, compared to 22 per cent over 55s. Sixty per cent of all passengers belong to the 25-54 age group.
Eighty-six per cent of the 17,852,393 passengers that used the UK's fourth busiest airport in 2013 did so to go on holiday. On average, leisure travellers fly less than five times per year. 
Data showed the need to improve accessibility to meet the needs of older customers and infrequent flyers.
Passenger surveys identified primary areas of concern. In their feedback, passengers said it was difficult to find my way around the airport. Another concern regards search areas, often crowded.
Addressing passenger concerns, Stansted improved way-finding and opened a new security and search area. 
New way-finding features clearer and simpler signage to guide passengers around the terminal. The airport is also planning to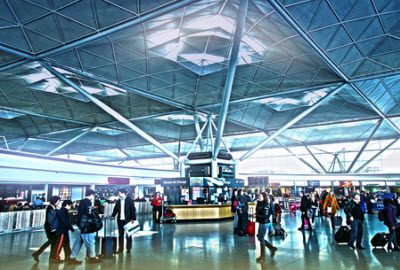 introduce interactive guides.
The new security area is twice the size of the old one. The area is fitted with twenty automatic self-service entrance gates and dedicated lanes for families and passengers with reduced mobility.
The revamped search area also features dedicated channels for families and passengers with special needs.
Training of security staff remains an area of concern. "Because of a hip replacement, I always set off the alarms when going through the security gate," a 70-year-old woman with reduced mobility told Reduced Mobility Rights last October. 
"After a very thorough and somewhat uncomfortable pat down, the security agent thrust her hand down my pants and underwear, both back and front."
The incident is not an isolated one. "I got stressed and upset at how staff treated going through security at Stansted airport," another passenger with reduced mobility told us. "I thought I was well prepared and after having one hip replaced in 2009, I knew there would be a problem with the scanners."
After being patted down in plain view, the woman was taken to a search room where she had to stand while being patted down one more time. "It was very worrying and quite scary," she said.
"We want all of our passengers to enjoy the same level of ease and comfort," the airport said. "We work with disability organisations to ensure the highest levels of service are available to passengers with additional needs."
Do you need help when travelling by air? Have you travelled through London Stansted? Send us your comments here or use our contact form