US disability complaints up in first nine months of 2014
Written by Roberto Castiglioni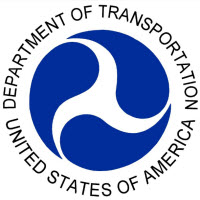 Data published by the Aviation Consumer Protection Division of the DOT shows a year-on-year increase in disability complaints in the United states.
The latest Air Travel Consumer Report shows that 606 disability related complaints, representing 5.5% of total complaints filed with the DOT between January and September 2014.
This year's disability complaints are up from 533 the Aviation Consumer Protection Division received in 2013. Four-hundred-ninety-nine complaints concern US carriers, 107 foreign airlines.
Among US legacy carriers United Airlines received 119 complaints followed by US Airways with 72, American Airlines 64 and Delta Air Lines 58. 
Delta Air Lines enplaned 144.402.000 passengers in the first months followed by United with 116.087.000. American and US Airways together enplaned 165.659.000 passengers.
Among US low cost airlines Southwest received 47 complaints, Frontier and Allegiant 22 each, Spirit Airlines 17 and Jetblue Airways 14.
Southwest enplaned 113.202.000, followed by Jetblue with 26.676.000, Spirit with 11.789.000 and Allegiant with 6.800.000.
Among foreign legacy carriers British Airways received 18 complaints, Air Canada 14, Air France ten, Lufthansa, Iberia, Emirates and Etihad five each.
Data of passengers on U.S. carriers and on foreign carriers' flights helps put numbers in the right perspective.
In 2013 US carriers transported 743.1 million passengers. International carriers operating flights to and from the United States transported 82.9 million passengers. 
US carriers transported nine times more passengers than foreign airlines receiving fifty per cent less disability related complaints per million passengers.