Air Canada Foundation making a difference for children in need
Written by George Sensalis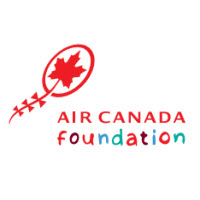 Established three years ago, the Air Canada Foundation has already made a difference for thousands of children in need in Canada and abroad.
The Foundation is a registered not-for-profit entity created to manage the majority of Air Canada's community investment portfolio. Its focus is on the health and well-being of seriously-ill children, including through wish granting and the alleviation of child poverty. 
ACF supports major health-related causes that have a broad impact on the lives of Canadians. Abroad, the Foundation provides support through humanitarian relief for those in foreign countries afflicted by natural disasters.
This year's Air Canada Foundation golf tournament raised a record of over $1 million in support of organisations focused on health and well-being of children in Canada.  
This year's golf tournament, supported by more than 115 Canadian and international sponsors, featured 73 teams totalling 292
golfers from across North America.  It included a full day of golf followed by dinner and silent and live auctions of items donated by tournament partners.
"With the unwavering support of Air Canada's friends, partners and employees, the Foundation's signature fundraising event has exceeded its million dollar target in just three years," said Priscille LeBlanc, Chair of the Air Canada Foundation. "The funds raised will increase the Foundation's ability to make a difference in the lives of thousands of children across Canada through financial and travel assistance to children's hospitals, charitable organisations and causes focused on helping children in need".
Last year Air Canada Foundation supported over 300 charitable organisations donating 1,000 promotional tickets to charities for fundraising. 
In 2013, the Foundation donated $506.000 in direct cash contributions to many charitable organisations. Breakfast Club of Canada, the Children's Miracle Network member Canadian paediatric hospitals and Dreams Take Flight were among major recipients.
Dreams Take Flight Canada, a charity founded and driven by Air Canada employees and retirees who allow thousands of children with physical or mental impairments or family challenged backgrounds from across Canada to experience an all-expense paid day at Disney.
Air Canada Foundation has committed $50,000 per year for a five-year period to Shriners Hospitals for Children Canada which provides world-class care to children from across Canada with orthopaedic and neuro-musculoskeletal disorders.
The Air Canada Foundation Hospital Transportation Program donated over 10 million Aeroplan Miles to paediatric hospitals across Canada enabling children to access medical care not available in their own communities.
ACF set up a partnership with the RCMP Child Recovery Program to help the safe return of several missing children. 
The Autism Aspergers Friendship Society of Calgary, Alberta, the Amyotrophic Lateral Sclerosis Society of Canada (ALS), Ontario, and the Fondation du Syndrome d'Angelman, Québec are some of the many charities the Air Canada Foundation supports.