United strengthen bond with Veterans signing Statement of Support
Written by George Sensalis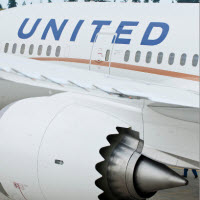 United Airlines signed a Statement of Support pledging to recognize and support US service members and their families in peace, crises and war.
The signing of the Statement of Support affirms United commitment to the National Guard, Reserves, and Veterans strengthening the bond with present and past service members.
More than 150 United Airlines employees, many of whom are veterans, joined United Chairman and CEO Jeff Smisek for the signing ceremony at the airline's headquarters in Chicago.
"At United, we are honored to have thousands of brave men and women throughout our company who served or are serving in the military," said Smisek. "We take great pride in the training and professionalism they bring to the job every day and are forever grateful for their contributions to our nation."
In its statement of support, United pledges to appreciate the values, leadership and unique skills service members bring to the
workforce while encouraging opportunities to hire Guardsmen, Reservists and veterans. United also pledge to recognize, honor and enforce the Uniformed Services Employment and Re-Employment Rights Act. 
The airline commits to give managers and supervisors the tools they need to manage employees who serve in the Guard and Reserve.
"Today, supportive employers are critical to maintaining the strength and readiness of the nation's Guard and Reserve units," said Tom Bullock, chief of employer outreach for the U.S. Department of Defense's office of Employer Support of the Guard and Reserve (ESGR). "United Airlines is setting a high standard for all employers to follow." 
United partners with several organizations dedicated to improving the lives of America's veterans, active service members and their families. The airline and its employees give financial support, travel benefits, job training and hundreds of volunteer hours to prominent national and regional non-profit groups.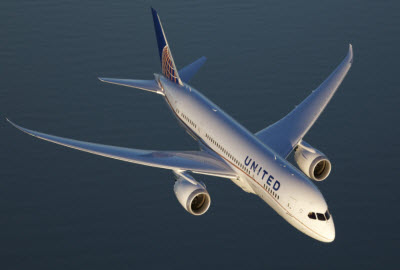 The Fisher House Foundation, Ride 2 Recovery, the Wounded Warrior Project, the USO and the Rehabilitation Institute of Chicago are among the many organizations United supports.
Data of the United States Department of Veterans Affairs shows there were over 3.5 million Veterans with a service-connected disability in 2012, up from 2.5 million in 2002.
United offers a wide range of policies and programs designed to support employees who served in the military. Last year, for instance, United launched an internal Business Resource Group, United for Veterans, comprised of employee volunteers who offer resources and growth opportunities to veterans across the airline.
The airline is a member of the 100,000 Jobs Mission Coalition, a group of leading companies committed to hiring veterans as they return to civilian life.