Cathay Pacific celebrate Senior Citizens' Day with special fares for the elderly
Written by Roberto Castiglioni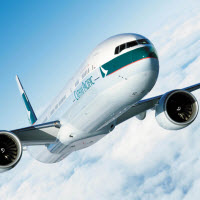 Hong Kong flag carrier Cathay Pacific is set to celebrate Senior Citizens' Day for the 15th consecutive year with special fares for the over 65.
To celebrate Senior Citizen's Day on 16 November, Cathay Pacific Airways is offering 25 per cent discount to Hong Kong and Macau residents aged 65 and above. 
The special discount is available for tickets from First Class, Business Class, and Premium Economy Class to Economy Class among popular destinations like Singapore, Sydney and Vancouver.
"We would like to send our deepest gratitude to the senior citizens as they have devoted themselves in building the solid foundation of Hong Kong," Cathay Pacific General Manager Sales PRD & Hong Kong Lavinia Lau said. "It is our pleasure to offer a special discount for them, while they can enjoy it to visit their families and friends overseas, or explore new experience from cities around the world."
To enjoy this unique offer, travellers must buy tickets between 3 and 24 November 2014 and travel between 3 November and 31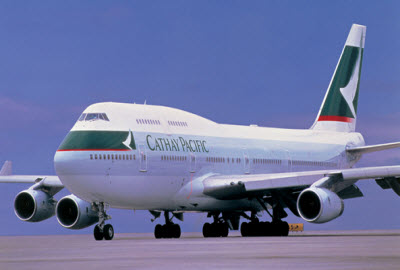 March 2015. Blackout periods apply over the Christmas and Chinese New Year periods.
Cathay Pacific Airways is involved in many charitable initiatives in support of senior citizens and people with disabilities. For example, the Sunnyside Club is a registered charity set up by Cathay Pacific staff in 1987. The charity concentrates on improving the well-being of disabled children in Hong Kong. The motto of the Club is "We put smiles on faces". 
Established in the airline's 50th anniversary year in 1996, the Cathay Pacific Wheelchair Bank aims at raising funds to buy bespoke wheelchairs for children with neuro-muscular diseases.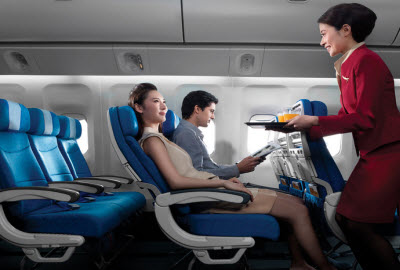 So far, the Wheelchair Bank received donations of more than HK$8.7 million ($1.1 million, £715.000). From 1999 onwards, an average of one month's proceeds from Cathay Pacific's "Change for Good" inflight fundraising programme is given to the Bank each year. 
Over the past 13 years, the Wheelchair Bank has helped more than 300 needy children, supported more than 2,100 clinic attendances and handled over 4,000 spare-part changes and modifications. 
Since 2004, Cathay Pacific has been providing sponsorship for the Hong Kong Society for the Blind. The charity provides comprehensive services for the estimated 75,000 blind and visually-impaired people in Hong Kong.
Do you need help when travelling? Have you travelled on Cathay Pacific Airways? Send us your comments here