American Airlines events in support of U.S. Servicemen and Veterans
Written by George Sensalis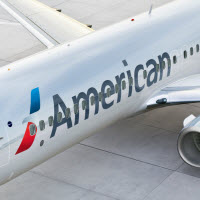 American Airlines is running an array of initiatives and events to renew its committed support to U.S. Servicemen and Veterans.
Last Friday, American partnered again with MGM Resorts International and the USO to host 70 wounded warriors and their guests from Walter Reed National Military Medical Center and other locations for the fifth annual "Salute to the Troops." 
The service men and women traveled aboard a chartered American aircraft to Las Vegas, where they enjoyed complimentary entertainment, sightseeing and other activities.
On December 7th, AA and the Dallas Mavericks will celebrate their tenth annual Seats for Soldiers event. Wounded soldiers from Brooke Army Medical Center in San Antonio will fly to Dallas/Fort Worth on a chartered aircraft provided by American's Fuel Smart program to enjoy dinner at Abacus, front-row seats at a Mavericks game at American Airlines Center and recognition for their service. The game seats are donated by Mavericks season ticket-holders, and American's flight crews donate their time for the trip.
December 11 through December 15, Snowball Express will bring more than 1,800 family members to North Texas for an all-expense-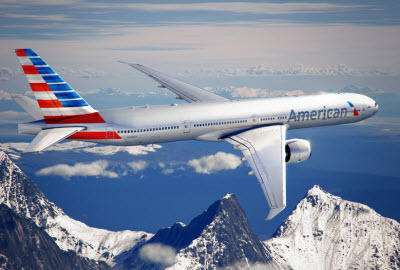 paid series of activities. American, the official airline of Snowball Express, will give nine charter flights as well as airfare for additional families. The American Airlines Kids in NeedSM program, Air Compassion for Veterans organization and The Fisher House Foundation also give airfare for families.
Throughout the year, American Airlines offers travel perks for active-duty service members including priority boarding, preferred seating and upgrades when available, waived baggage fees, complimentary Admirals Club admission for qualifying members, priority baggage delivery in the claim area, and reduced-rate shipping via AA Cargo.
"We have a long history of supporting our military and their families, both in their communities and when they travel," said Capt. Jim Palmersheim, American's senior manager – Veterans Affairs and a United States Army veteran. "All of us at American are privileged to serve these brave men and women, whether they're traveling to their next mission, on leave to spend well-earned time with friends and family or enjoying their freedom after serving their country."