DfT Give UK CAA Civil Powers To Enforce Disabled People Rights
Written by George Sensalis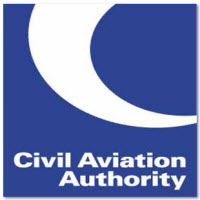 The Department for Transport has laid out the legal instrument that allows the CAA to enforce the rights of disabled people traveling by air.
Regulation (EC) 1107/2006 came into force in the summer of 2008. The vast majority of European countries adopted a system of civil sanctions to enforce the rights of the disabled traveling by air. However, the United Kingdom chose to adopt criminal enforcement powers. 
"Although the aviation industry has taken steps to implement the Regulation in the UK, it is not always implemented, and there are instances where the service does not work well for passengers," Dame Deirdre Hutton, Chair of the CAA, said in April 2011."We do have enforcement powers, but these are limited to the ability to take a criminal prosecution. Unfortunately, [enforcement] powers are not very flexible or proportionate and make it difficult for us to take action."
Despite hundreds of disability related complaints are filed in the UK each year, the CAA has yet to bring its first enforcement case to court because of the U.K. Government decision to adopt a regime of virtually unenforceable Criminal Sanctions despite the knowledge that "courts can be costly [CAA estimates prosecution costs from £50,000 to £250,000] and time-consuming for both businesses and regulators, generally involving a higher burden of proof and taking longer to process." 
On 27 October the UK DfT released the announcement campaigners have long been waiting for. "The UK Department for Transport laid a Statutory Instrument today which replaces the criminal enforcement regime with a civil enforcement regime for EC Regulation 1107/2006, concerning the rights of disabled persons and persons with reduced mobility when travelling by air," a spokesperson for the DfT said. The Instrument will come into force on 1st December 2014.
The legal instrument also retains the injury to feelings provision to cover circumstances when the provision would be compatible with article 17 and 29 the Montreal Convention.  Article 17 defines the air carrier liability in case of death or physical injury, whereas article 29 sets the time limit to bring the case to court to two years from the date of the incident.
"We never gave up demanding for justice for the most vulnerable, not even when we were the only voice asking for a working legal instrument to enforce the rights of the disabled traveling by air," Reduced Mobility Rights Director Roberto Castiglioni said. "We are absolutely delighted to learn that December 1st 2014 will be the start of a new chapter, the one of accountability."