American Airlines Take 36 Families on One-of-a-Kind Vacation
Written by George Sensalis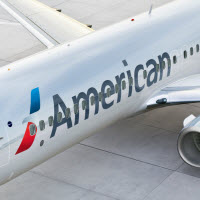 The Something mAAgic Foundation and American Airlines celebrated the 19th annual event taking children with life-threatening medical conditions and their families to a weeklong vacation in Orlando, Florida.
The deserving families participated in this year's mAAgic flight to Orlando, Fla., where they lodged at the Give Kids The World Village, a 70-acre "storybook" resort in Kissimmee, Fla. located  in close proximity to popular Orlando attractions. 
The American Airlines Kids In Needs program graciously provided mileage for children and their families, and the Something mAAgic Foundation funded all other aspects of the families' vacations, including taxes for the airline tickets, rental cars and lodging at Give Kids The World Village. 
This year, twenty-five airports throughout the American Airlines network celebrated with the children as they departed from their home cities. American Airlines employee volunteers worked together to create themed send-off celebrations, customized to each child's favorite things. 
Rows of cheering onlookers, airport volunteers and families met and greeted the children as they departed for Orlando International Airport. To date, more than 435 children have participated in this annual event. This year, mAAgic flight is sponsoring children from the United States, Argentina, Brazil, Panama and Peru.
"Each year, I am amazed by the extraordinary, selfless commitment of all those involved in making this event possible," said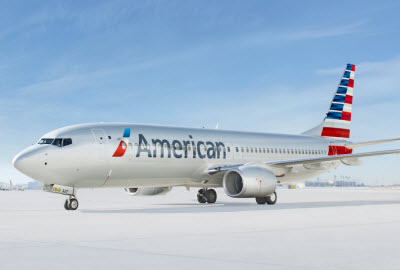 Marilyn Devoe, American Airlines VP Hub Operations/Miami and Something mAAgic Advisory Board Member. "The smiles and pure joy that you witness on the children's faces is truly inspiring and something you never forget."
During their stay at Give Kids The World Village (GKTW), the families enjoy accommodations in their own villas and meals onsite at the Gingerbread House Restaurant and Katie's Kitchen. The Village includes a number of wonderful entertainment options for the children, including a wheelchair-accessible pool and splash pad, an Ice Cream Palace, a wishing well that burps, a dinosaur miniature golf course and the world's largest and only life-sized version of the beloved children's game Candy Land.
"We have developed a wonderful relationship with Give Kids The World Village over the last 16 years," said Something mAAgic Foundation President Krista Leap. "We're so honored to celebrate with the children and their families and provide them with an unforgettable flight and a great week in Orlando."