Dubai Airport Revolutionize Immigration For Disabled Passengers
Written by George Sensalis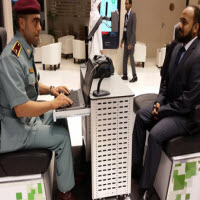 Dubai Airports are in the process of launching a new revolutionary solution to facilitate immigration for people with disabilities.
One of the main problems people with reduced mobility encounter at the airports is queueing at immigration. Long queues in congested immigration halls are unpleasant for all, borderline distressing for disabled people.
Most airports have remedies in place like priority lanes, fast tracked processes, or even gates for buggies. However, these solutions may not prevent a long wait under everybody's eyes.
Long immigration queues are only part of the equation. Dubai International Airport is one of the largest airports in the world. DA already offer wheelchair and buggy services to passengers with special needs to help them make their way from and to gates.
Dubai Airports believe to have found a viable solution to radically change the passenger experience for people with disabilities by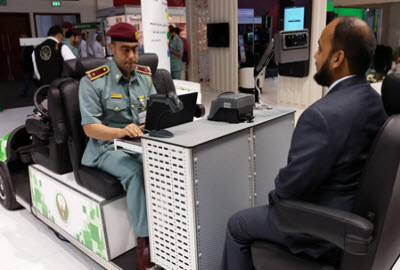 introducing bespoke buggies.
In the coming weeks DA will roll out "immigration buggies". These specially equipped people movers have been adapted to host a mobile immigration desk. An officer will seat on one side of the buggy, while up to two passengers will be comfortably seated on the seat opposite.
Processing of the passengers' travel documents will take place as they are being whisked to the luggage reclaim hall. 
DA are looking into ways to prevent abuse of this service, and will work with airlines to offer this truly innovative solution to selected passengers.