India Civil Aviation Misses Court of CCPD Notice Deadline On Frisking
Written by George Sensalis
India's Directorate General of Civil Aviation (DGCA) missed the deadline to reply to a notice issued by the Court of CCPD on frisking of passengers with disabilities.
Last month, the Court of the Chief Commissioner for Persons with Disabilities issued notices to both Directorate General of Civil Aviation and Bureau of Civil Aviation Security to ensure they do not harass passengers with disabilities, giving both governmental entities 30 days to respond.
The notice was issued following the complaint filed by Dr Satendra Singh, a medical doctor at the University College of Medical Sciences and Guru Tegh Bahadur Hospital, Delhi.
Last February, Dr Singh was harassed and humiliated by personnel manning the security check-point at Hyderabad Rajiv Gandhi International Airport.
"This February, I was called for an International Conference on Disability and on my return from Hyderabad International airport, I was harassed by security officials," Dr Singh said. "I told them that it will be difficult for me to take off my orthosis. I politely told them that I am not saying no to security and asked them to screen me with ETD (Explosives Trace Detector Test). I even allowed physical frisking but they were hell bent on removal of my orthosis." Notably, security guidelines state that removal of prosthesis is not necessary.
The disability activist, who was awarded the prestigious NCPEDP MphasiS Universal Design Awards in 2013 for his exemplary work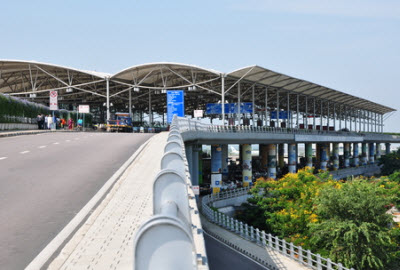 towards the cause of accessibility and promoting equality and dignity for persons with disabilities, stood his ground.  "Being aware of my rights I refused and finally they scanned me with ETD," he said. Dr Singh was cleared by security and went on to catch his flight.
Upon his return, Dr Satendra Singh complained to the disability watchdog Court of Chief Commissioner for Persons with Disabilities (CCPD), CISF (Central Industrial Security Force), BCAS (Bureau of Civil Aviation Security), the Ministry of Civil Aviation, and Directorate General of Civil Aviation (DGCA). 
"Only CISF took note of my complaint and invited me to share my experiences in a workshop on soft skills," he said. "Neither DGCA nor Ministry of Civil Aviation responded to my harassment complaint."
DGCA has not responded to the Court of CCPD and 30 days deadline is over. BCAS has responded failing to provide evidence suggesting that incidents like the one Dr Singh reported will not happen in future.
Despite the deafening silence of DGCA, Dr Singh is far from over. "I have submitted my rejoinder requesting Court to make sure both DGCA and BCAS amend their rustic screening rules, modify guidelines taking UN Convention on the Rights of Persons with Disabilities into consideration."
Las July, India's Minister of Civil Aviation Shri Ashok Gajapathi Raju Pusapati launched a nationwide initiative to elevate standards of service for vulnerable passengers. However, the Ministry's silence on Dr Singh's complaint is in stark contrast with the directive. DGCA was not available for comments.
"It is not acceptable for the DGCA nor Ministry of Civil Aviation to ignore a serious disability related complaint," Reduced Mobility Rights Director Roberto Castiglioni said. "Our only hope is that this is due to an oversight, and a strong and positive response is forthcoming."