US Air Travel Disability Related Complaints Down in July
Written by George Sensalis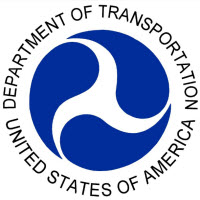 The DOT received a total of 71 disability-related complaints in July, down from 88 complaints filed in July 2013 and 85 complaints received in June 2014.
The latest Air Travel Consumer Report released yesterday show an improvement in the quality of assistance airlines provide disabled passengers flying from, to, and within the United States.
The report contains a tabulation of complaints filed with DOT in July against airlines regarding the treatment of passengers with disabilities.
Southwest Airlines, which received an unusually high number of disability related complaints in June 2014, 12, received four complaints in July.
Delta Air Lines also improved with five complaints, down from 12 in June. American Airlines received seven, down from 9 in June.
However, not all airlines did better. United received 14 complaints in July, up from ten in June, while US Airways received 12, up from 8 in June.
International carriers also did better in July with a total of 13 complaints, down from 23 in June. Air France received two complaints, down from 5 in June. British Airways received two, down from three in June. Air Canada received did not receive any disability related complaints in July, down from five in June.
The air travel consumer report show complaints passengers with disabilities filed with the Aviation Consumer Protection Division of the US Department of Transportation only. The report does not reference complaints passengers filed with the airline directly.