Non-Passenger Escort Passes Make Flying With Dementia Safer
Written by George Sensalis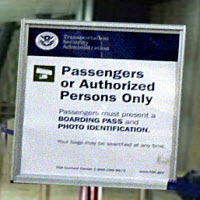 The introduction of non-passenger escort passes across Europe is essential to make flying with dementia safer.
Non-passenger escort passes (NPE) are commonly used in the United States of America, where airlines allow passengers with special needs to be escorted by one caretaker through security and to the gate as long as the escort provides his or her full name and government-issued ID.
The travel experience of a passenger with dementia can plunge into chaos at its early stages, as soon as the person reaches the airport terminal building. A new, largely unknown location or a crowded departure hall can be sufficient to cause disorientation. 
The U.S. Alzheimer's Association said that it is common for a person with dementia to wander and become lost. According to the association, more than 60% of individuals with Alzheimer's will wander at some stage.
"The ability of a person with a mental impairment to cope should not be overestimated. With specific impairments which lead to confusion or disorientation (e.g. Alzheimer's disease), there is a risk that the passenger will not pay attention to the safety instructions issued by the flight attendants," the Lufthansa website say. "It can also have unforeseen consequences if the passenger disembarks from their flight without supervision as they could get lost in the airport buildings or within the airport perimeter and become increasingly confused and anxious. Should the passenger run such a risk, we strongly recommend that someone travels with them."
Airlines do not provide custodial care or stay with the passenger on the aircraft or in the gate area prior to departure or during a layover. Gate changes, flight delays, and diversions should also be taken into account when considering air travel as an option for an individual with a cognitive or development disability.
The number of incident reports related to passengers with Alzheimer's and dementia is increasing at an alarming rate.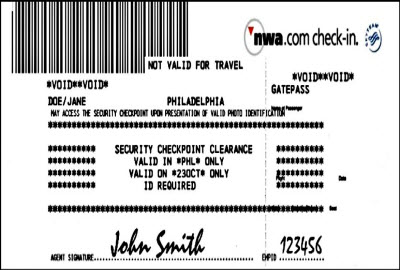 Reduced Mobility Rights recorded numerous cases involving severe disorientation in 2013.
"Since my father does suffer from dementia, it is important that my mother stay with him to assist him. (His memory and cognition is much worse than people may guess just by looking at him.)," the concerned daughter of a passenger traveling through London Heathrow airport told us. "However, without even asking, the attendants at Heathrow split my parents and family up in the security check lines, which caused significant confusion for everyone."
Last May, KLM Royal Dutch Airliners received a formal warning from the Dutch Civil Aviation Authority for breaching Regulation (EC) 1107/2006 by failing to provide adequate care to a passenger with a mental condition at Schiphol airport.
"Introduction of non-passenger escort passes in airports across Europe is the best solution on hand to provide safer travel journeys to passengers with special needs, especially travellers with cognitive impairments like dementia" Reduced Mobility Rights Director Roberto Castiglioni said. "It is a consolidated procedure in the US, therefore of easy implementation in the old continent."